Hey, I'm Maggie – let's get to know each other!
My vision 
Making innovative modern marketing digestible, and accessible to everyone. 
My purpose
At the core of everything I do is my 'why' which is to help make the world a better place every single day.
Some days I do that just by using reusable bags instead of plastic to do my grocery shopping.
While other days I might get to help someone land their dream online job and spend more time with their little ones.
Every action can't have a life-changing impact. But every action in the right direction counts, no matter how small it may seem.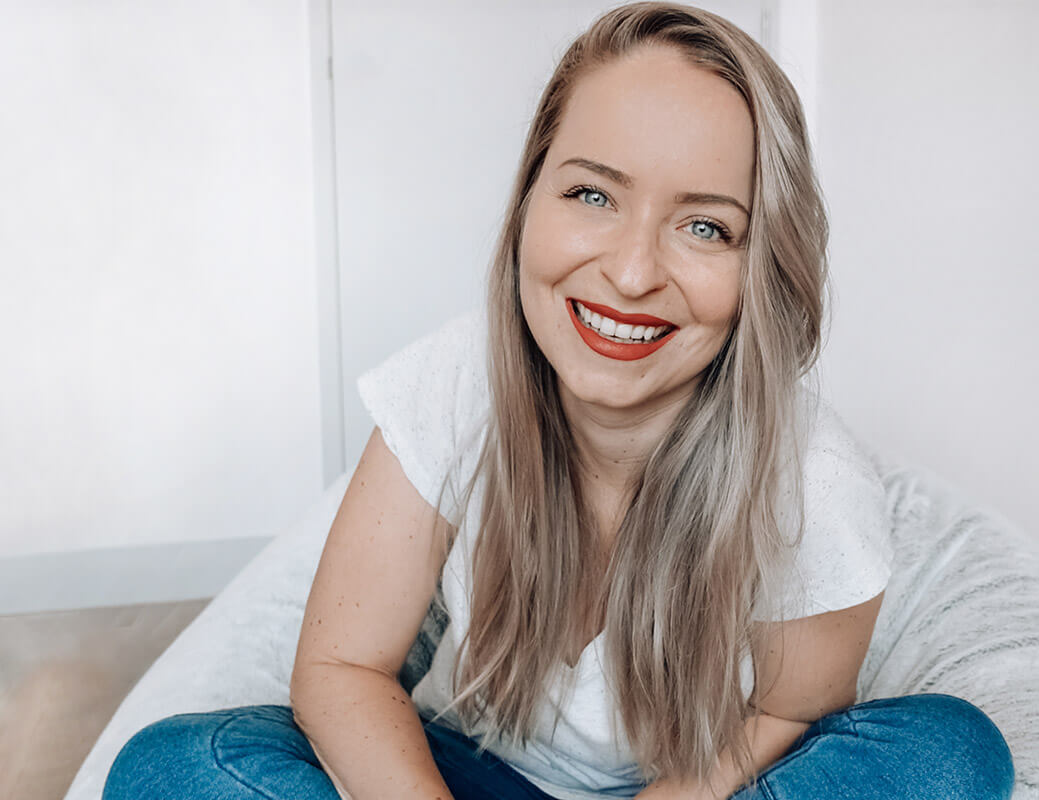 How Living to Roam came about
My partner Nick (the handsome bearded fella below) and I, met while working as tour leaders in Europe. We would spend months on tour taking up to 50 passengers at a time, all around the European continent.
Apart from maybe being a certified Unicorn trainer, getting paid to travel to beautiful destinations and meet new interesting people every day was pretty much my dream gig. 
But always being in different countries, never seeing each other and working up to 100 days straight doing back-to-back tours meant that eventually it was time to pull the plug to avoid completely burning ourselves out. 
After moving to Australia I went on a mission to find a way that would allow us to still travel full-time but on our own terms. So I took a few online courses and taught myself how to manage social media accounts for clients around the world, and the rest is history.
(Not really… the rest is actually just below, but I thought it sounded more dramatic this way.)
Living to Roam was the digital baby we created primarily as our way to share tips on travel and working online with other aspiring digital nomads.
Fast forward to present day, we're on version 7.2.8 (at least) of Living to Roam and it's now a totally different beast that I run on my own, while Nick is diggin' his 9-5 vibes. (Traitor! jks…)
The freedom to live life on your own terms is still very much at the core of everything I do with Living to Roam. 
But the overall focus is now less on travel, and more on sharing modern marketing tips with existing or aspiring freelancers, business owners and entrepreneurs through helpful articles, videos and online courses.
Who I am
You now know a bit about Living to Roam. 
But who is this devilishly good looking, brilliant, caffeine-enthusiast who goes by the name of Maggie Stara?
(Fact: When you run your own business you have to be your own hypewoman)
Well I grew up in Slovakia, moved to Canada as a teenager and about 3 days after finishing University moved back to Europe. 
I am now happily settled in Australia but I also lived in the UK, France, Greece, Italy, Austria and Indonesia over the years before finally making my way to the land down under. 
Why am I telling you this? To brag obviously. 
No, not actually… the reason is because people often find it difficult to pick my accent.
And this is mainly because I learned English by watching American TV as a teenager… and then put that purist Hollywood accent through the linguistic equivalent of the spin cycle while living abroad. 
So if you're ever watching one of my videos thinking 'what the heck is coming out of that girl's mouth''… don't worry – it's not you… it's me.
But I'm very grateful for each and every experience I have had to live in, and embrace different cultures around the world.
Presently, I am teaching over 9,000 students in my online courses who are scattered around 140 countries around the world.
So it's safe to say that much like my accent, the Living to Roam community is a majestic Jackson Pollock of different experiences, locations and languages. 
And I wouldn't have it any other way.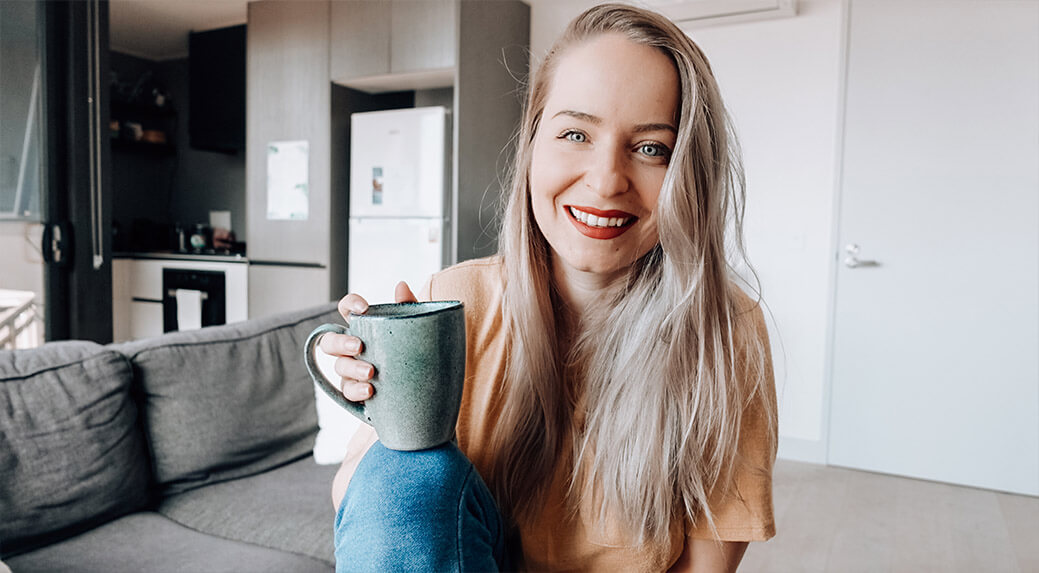 My online courses
Back in 2016 – I was first introduced into the world of digital marketing. I was SO excited about the possibility of working online and being my own boss but I was really struggling with the lack of honest, authentic and high-quality information out there for beginners. So after learning the ropes the hard way and becoming a successful freelancer, I set out to help make things easier for creative overachievers like myself.
My courses aren't made by someone with decades of experience who has forgotten what it was like to be a newbie and learned digital marketing and design in the era of Myspace and Microsoft Paint. They're made by someone who knows exactly what it's like to be trying to master 20 tools at once and stay on top of constant updates with each of them.
As a location independent freelancer, I have travelled all over while working from my laptop. My online skills have led to working with an exciting range of talented people, from sole traders to multi-million dollar businesses.
And my ultimate goal is to continuously learn how to be a better instructor, empowering you to be excited about your future as a freelancer or business owner having learned valuable new skills within this exciting world of online marketing!
If you would like to access my courses within the field of Social Media Marketing and Digital Marketing Strategy for free, click the button below: