Hey, I'm Maggie – let's get to know each other…

My vision 
Making digital marketing more affordable and accessible for all.
My purpose
At the core of everything I do is my 'why' which is to help create a kinder world for both creators and consumers online.
Some days I do that just by cheering my students on, and leaving positive comments on their creations on social media.
While other days, my online courses might help someone land their dream online job and spend more time at home with their little ones.
Every action can't have a life-changing impact. But I'm a big believer that every action in the right direction counts, no matter how small it may seem.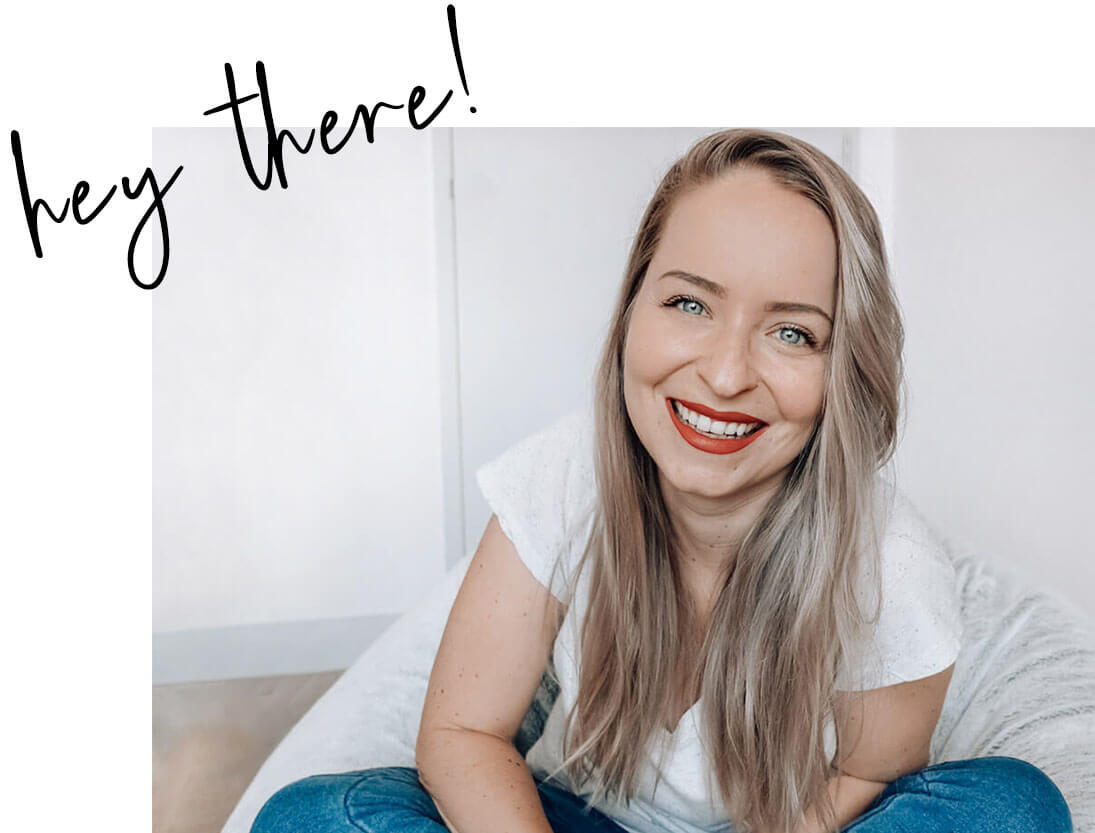 How Living to Roam began…
My partner Nick and I met while working as tour guides in Europe.
We would often spend months on tour, all around the European continent with our passengers. This also meant that we would sometimes go 2-3 months without crossing paths as our tours had completely different itineraries.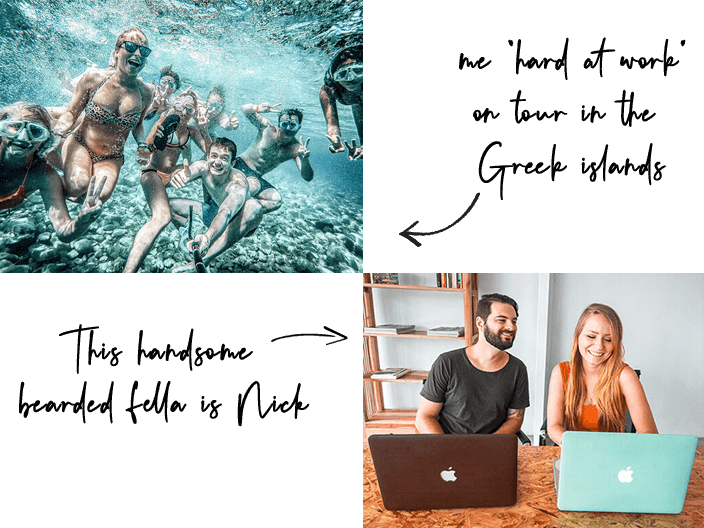 Apart from maybe being a certified Unicorn trainer, getting paid to travel to beautiful destinations and meet new, interesting people every day was pretty much my dream gig.
But sometimes good things end, so better things can take their place…
Step One: Learn the thing 
In 2016 we gave up our lives of never having more than 3 t-shirts and 7 pairs of underwear and moved to Australia.
Our plans of settling down and having regular jobs lasted… oh about six months, at which point we began craving adventure again.
So we went on a nerdy mission to learn as much as we could about online marketing and get our first few online clients so we could hit the road!
Step Two: Do the thing
It was the most incredible feeling to wake up in places like Vietnam, Indonesia, and Iceland knowing that we could work for a few hours in the morning and go exploring in the afternoon.It was the kind of freedom we had always dreamed about and we knew we had to share it with the world.
So, we started Living to Roam as a way to share our tips on travel, working online and everything in between with others who craved the digital nomad lifestyle.
Step Three: Teach the thing
Fast forward to present day, Nick remains a big part of my life and a big supporter of Living to Roam but it's very much my own solo mission now.
The freedom to live life on your own terms is still very much at the core of everything I do with Living to Roam. But my overall focus has shifted from the digital nomad movement towards teaching aspiring marketers and entrepreneurs how to master mindful modern marketing and grow their business in a sustainable and authentic way.
So now you know a bit about Living to Roam.
But just who is this devilishly good looking, brilliant, caffeine-enthusiast who goes by the name of Maggie Stara?
(Fact: When you run your own business you sometimes have to be your own hypewoman)
Check out these 6 FAST FACTS about me below:
1
Dressed to impress
I will take any opportunity to put on a onesie, a costume or any sort of disguise. Anything that has even the slightest chance of putting a smile on someone's face is worth the embarrassment.
2
Have you met herbivore?
I follow a plant-based diet which makes some people think I'm super healthy. Those people have clearly never seen me near a table full of vegan donuts. Oh… and I love puns.
3
A Schitt situation
My favourite show is Schitt's Creek and I unapologetically love and cherish all seasons of this heartwarming show.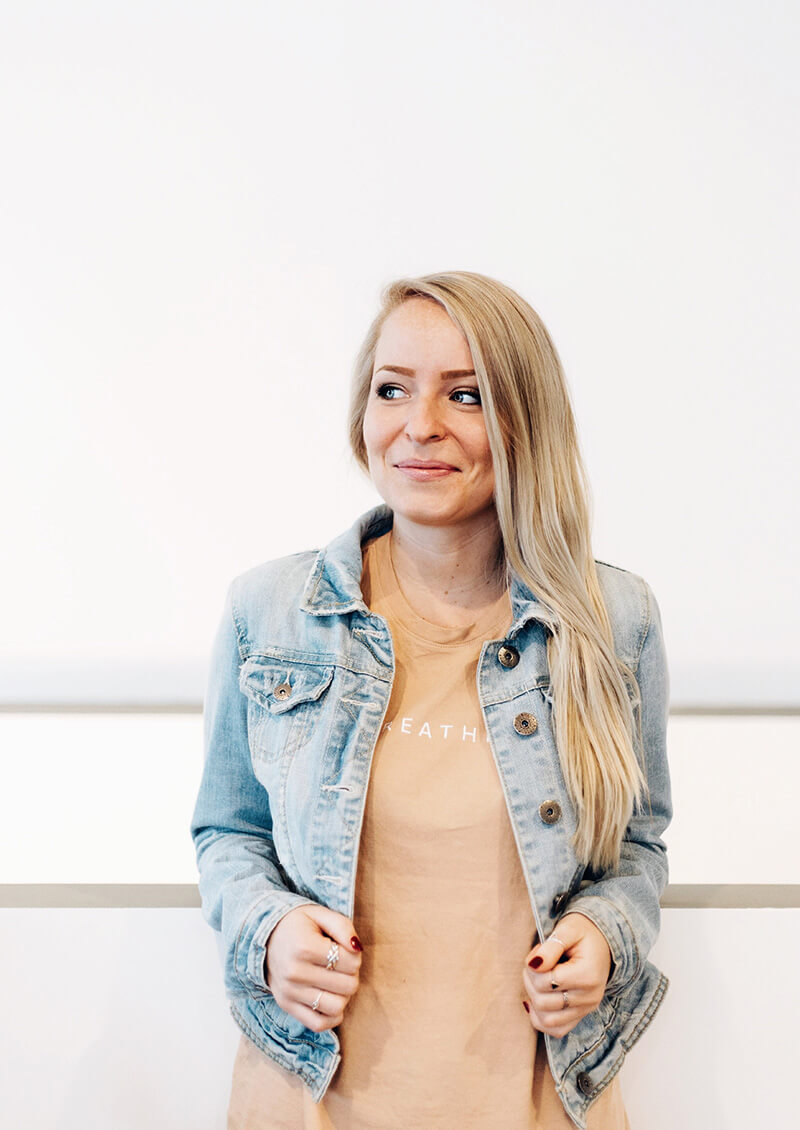 4
The Auslanadian
I've been living in Australia since 2015 but I spent my childhood living in Slovakia, and went to highschool and University in Canada. I have also lived and worked in the UK, Italy, France, Greece, Austria, and Indonesia. And as a result, my accent can best be described as 'different'.
5
Celebrating differences
I love learning from people whose lives and even opinions (sometimes drastically) differ from mine. And I make a point of including these people in my life in as many ways as possible. Because, how boring would life be if everyone around you agreed with your every thought?
6
An extroverted introvert
I have asked many of my friends over the years about their first impression of me… the most common response was that they "couldn't believe so much noise could be created by someone so small." You win some. You lose some.