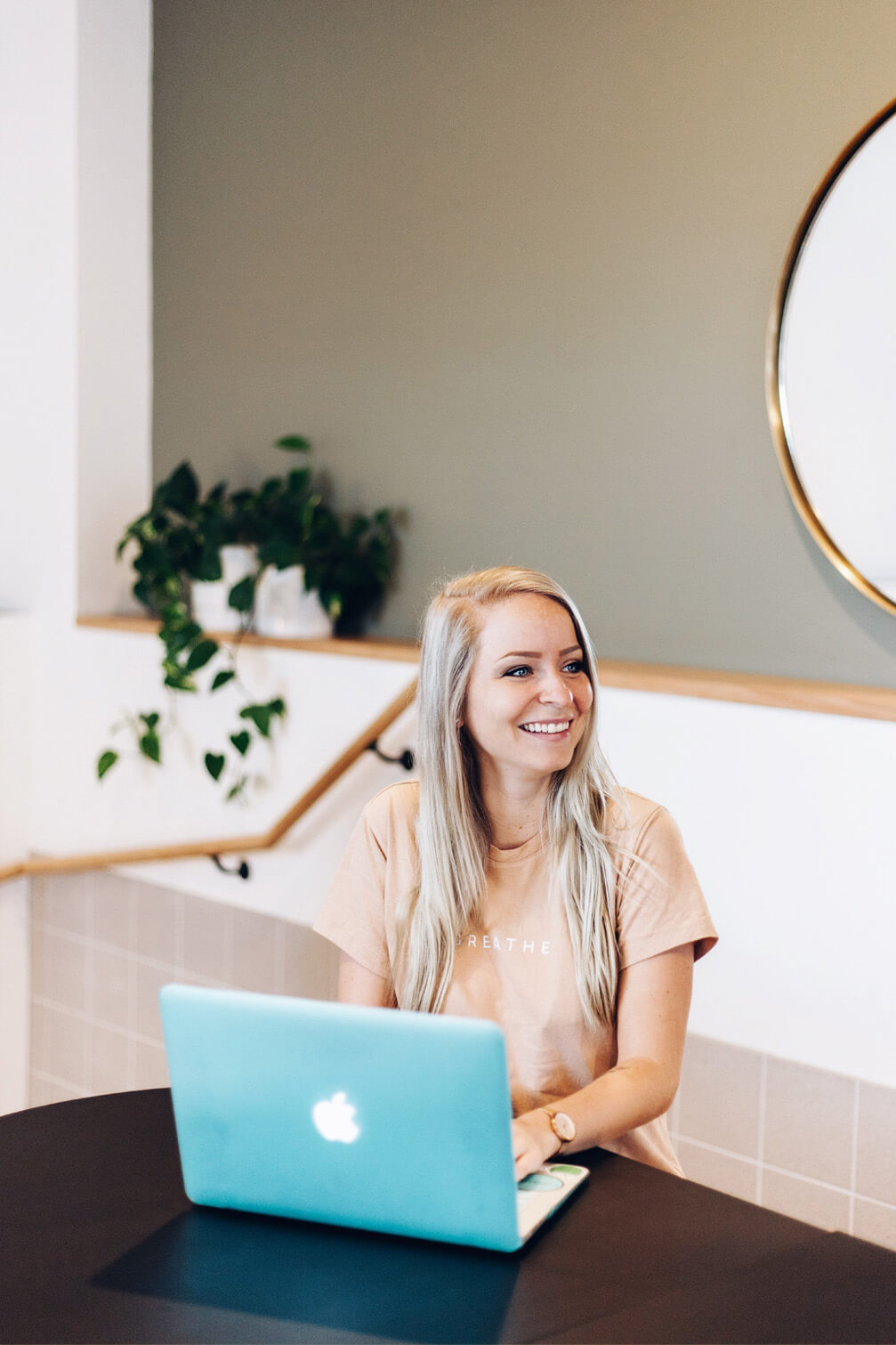 The most successful people in this world understand that time is their most valuable asset.
They delegate whatever they can, to free up their time to do the things that only they can do.
Equally, these rockstar entrepreneurs know that having a great team behind them, a team which they can trust is incredibly crucial to the success of their business. 
I have spent years watching various business owners micromanaging everything and everyone around them.
This was understandably exhausting but necessary. Primarily because they made one crucial mistake from the very beginning – they hired people they didn't feel that they could fully trust to run their business.
While looking for a freelancer online, you can hire someone for $10/hr who will effectively complete their assigned tasks. 
However, if you want your business to grow, and get someone on your team who will live and breathe your Helvetica Bold, and just that perfect shade of your company's #E54E2D orange, then you need me. 
I truly believe in only getting involved in projects that I know I can have a real impact on; while also working with business owners who are open to new and creative ways of expanding their business. 
My background in the 'offline world' is in marketing and travel management; and though I loved aspects of my previous work, my motivation extends far beyond the four white walls of an office space. 
Which is exactly why I began working online for clients around the world several years ago and never looked back.
Blog Management
I can help with writing, formatting & scheduling blog posts, and associated research
Page customisation
Theme installation and basic customisation (specifically with the Divi theme which is what you see on this blog).
Design
I will create beautiful, and professional presentations for you through Prezi or Powerpoint
I will help with creating social media graphics, infographics, branded images, gifs etc.
Professional Photo & Video Editing
I have been working in Photoshop for many years and can assist with graphic creation and editing
Lightroom Classic CC editing
Video editing (through Final Cut Pro X)
Video publishing and keyword optimisation across multiple channels ie. Vimeo, YouTube, Facebook, Instagram (including Insta stories) etc.
Social Media Management
A comprehensive 'social health check' to assess areas of your business which might need improvement and suggesting an effective strategy and implementation plan
Research, writing, engagement creation of graphics and scheduling
Community management
Social media platform creation and design
Advertising set up and management on Facebook & Instagram
Sales Funnel Creation and Management
You might already have an incredible product or service, now it's time to share it with the world!
Let me take your sales funnel strategy off your hands so you can focus on all the amazing creative aspects of your business.
Online Course Creation & Launch Planning
I have experience with both self-hosted courses and third-party sites like Teachable.

I'll help you map out a launch strategy that is uniquely catered to your ideal customers and where they hang out online.

Assistance with webinars
Landing page Creation
Whether you're looking to set up complex sales funnels or simple landing pages for your lead magnets – I can help!
Email Marketing
Newsletter creation or automation set up through MailChimp, Active Campaign, AWeber etc.
Copywriting
Let me add that special wow factor to your copy that will have your readers begging for more.
Online Course Materials
Online courses are the new cool kid on the playground. But just like the real-life cool kids, they can be a pain in the butt. I help my clients plan, deliver, promote and manage their online courses to take the pain out of what should be an exciting, life-changing process!
Webinar Materials
Webinars are stressful enough without having to think about slide design. I provide high-quality, beautiful slides so my clients only have to worry about doing the thing they do best – giving that 'wow factor' to their live audience.
Instagram - Image Creation & Writing
I have created customised, branded grids to make my clients' Instagram accounts look cohesive and communicate their exact messaging to visitors.
Email Marketing - Lead Magnet Material
When it comes to designing a content upgrade, people often don't think past the lead magnet itself. I create stunning graphics featuring these freebies, allowing my clients to seemlessly insert these into newsletters and blog posts for their audience.
Photo Editing
I have several years of experience using Lightroom Classic CC and Adobe Photoshop. I'm confident in creating custom presets and applying both simple, and advanced editing techniques.
Video Creation & Editing
I provide eye-catching YouTube thumbnails and channel art design, as well as account optimisation techniques and keyword research. I've also helped both create and edit videos for clients shooting with my Canon 60D DSLR and editing in Final Cut Pro X.
GIFs
I aim to make my clients' content stand out from the crowd. GIFs are an excellent way of doing that. I'm confident in creating beautiful, custom GIFs for your email opt-ins, social media feed or blog content.
Ad Creation
I have experience creating Facebook ads and associated sales funnels specifically for lead generation objectives but also for direct conversions for eCommerce. This particular ad had 29k views, 38 shares, 20 comments and 140 reactions all from only a $230 ad spend. This was the top of funnel, audience warm-up ad with a video-views objective whose viewers were retargeted for webinar signups.
Infographics
People will always remember information presented in a visual format more than simply written content. Whether you're looking to put together infographics for a presentation, blog post or a pin for Pinterest – I'm here to help. 
Pinterest
I'm passionate about creating stunning Pinterest templates that are sure to wow any audience. I use a combination of Photoshop and Canva to create these, making them really easy for my clients to use again and again without assistance from me unless required.
No one likes long, painful processes. I also don't think you should have to pay anything before you decide if we're a good fit for one another. Here's how it works:
Step 1 – Click 'Get Started' anywhere on this page and fill out the form.
Step 2 – I'll invite you to a free one-hour discovery call over Skype.
Step 3 – Once we're happy to go ahead, I'll send you a detailed proposal of the work involved, my contract  and a virtual high-five for good measure. 
Step 4 – The magic happens.