In this interview series, we're featuring amazing people from around the world who have successfully created their very own freedom lifestyle while pursuing their passions. 
You'll hear from business owners, remote workers, and freelancers who make a living while following their passions!
Chris Tabone is a proud Melbournian (born and bred) and the founder of Koda Sail. He loves all things Melbourne from the coffee, the laneways and street art, to hipster beards and skinny jeans. He just doesn't like the winter there! This led him to skip out on the last 9 of them and base himself in Europe, enjoying an endless summer.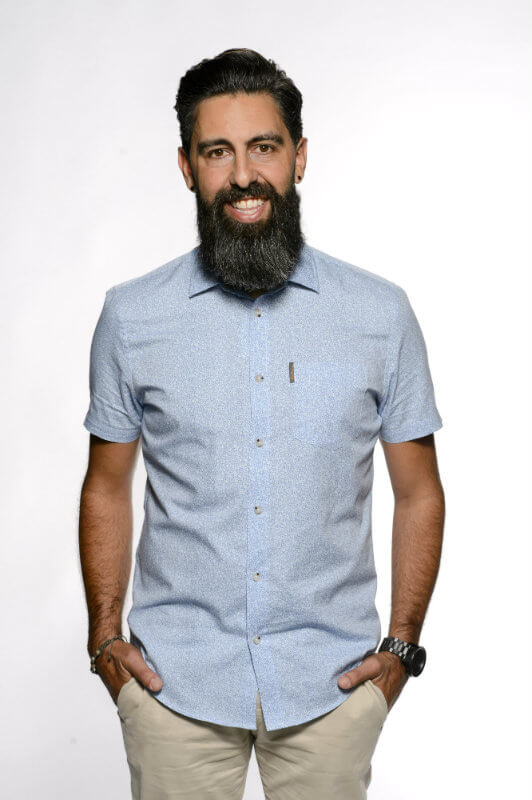 First, tell us a little bit about yourself.  What's your background, and what are you doing now?
I grew up in Melbourne and graduated from Graphic Design back in 2000. I then worked in the design industry for 10 years in several roles before making a career change to a Business Analyst. The next career change was into tourism, in which I have enjoyed for the past 8 years.   
Talk us through how Koda Sail first came to life.

Working in the tourism industry as a tour guide in Europe for 4 years, it was the best experience of my life. However, I knew there would be an end to this amazing job pretty soon. This is when I started thinking about the next chapter. I wanted to stay in the industry and utilise all the experience I had gained and create something special.
With the backing of friends I had made along the way, local knowledge and a great support network, I decided to create my own tour company, on a very small scale.  
Is running Koda Sail everything you thought it would be when you first started?

I think it has been a lot more. Honestly, I thought I would just do the one tour then pack my bags and head home to get a 'normal' job. That first tour went so well that I just had to do it again, so I came back the next year bigger and better. And from there I knew I was onto something, this could grow and grow each year, more than I had ever thought when I first started.
What has been your biggest challenge in starting a brand in the highly competitive travel industry? 

The biggest challenge has been educating my customers. Trying to get them to understand what Koda Sail is all about and why it is different from all the other companies out there.
If you could talk to yourself when you first started on this adventure, what's one piece of advice you would give yourself that you wish you knew then?

Be patient and back yourself.

There were times when I would have self-doubt about if this was a good idea or not, and this would keep me up all night. If I had the knowledge that it will all come together and that my product is one that is actually desirable and loved by my customers, that would have put me at ease. Year on year it has become easier to run because I know Koda Sail is a great product that my customers love. With this knowledge, I can make better business decisions and grow with confidence.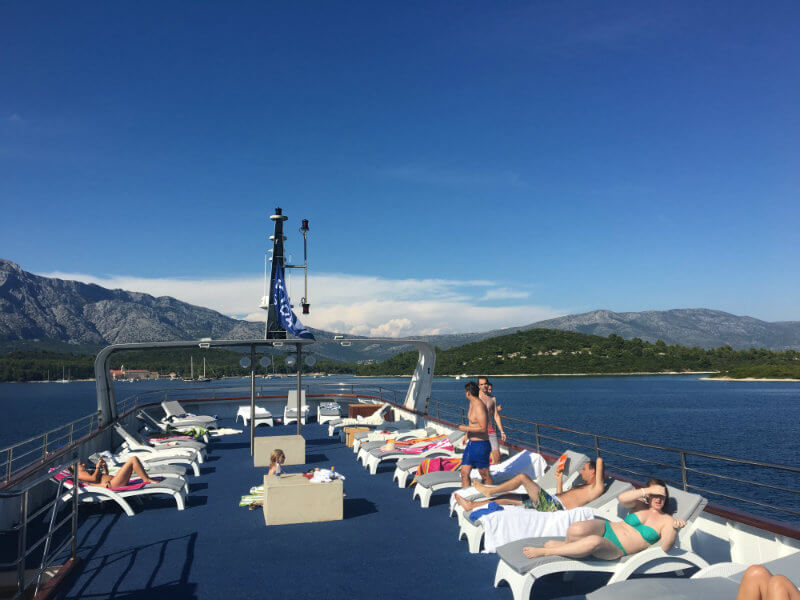 Doing what you do, means you must be a productivity machine. Could you share with us one of your best tips for staying motivated and getting sh*t done.
I'm a spreadsheet nerd who loves to track data. I give myself weekly and monthly targets to meet which motivate me to push myself when needed. This is something I didn't do when I first started and basically just went full steam ahead 24/7 which wore me out. 
By setting small goals along the way instead of one large goal, there are a lot more ticks on the board which motivate you to continue getting shit done!
What/who do you turn to when you're feeling overwhelmed and need to regain your drive? 

My wife. She knows me so well and really brings everything into perspective for me when I think things are getting a little crazy. Having someone there to talk through ideas and share my wins with is pretty special and motivates me to keep going.    
Is there anyone in the travel industry that you look up to or who has helped you get to where you are today?

I like thinking back to those pioneers of group travel back in the 60s and 70s that did what I'm trying to achieve, but without any previous knowledge and without the luxury of the Internet. Their drive to succeed was incredible and very motivating.
What is one of the biggest mistakes you've made in your business and how others can avoid it?

I think sometimes as a new business you bend over backwards and say yes to things that in hindsight you probably should have said no to. Lucky for me this hasn't been detrimental to my business, but if I could have stuck to my guns a bit more earlier on, things could have been a little easier.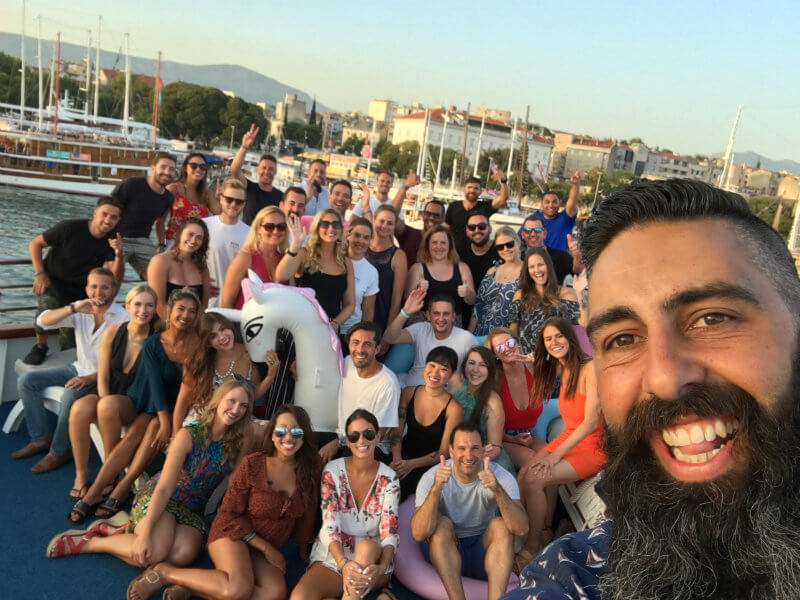 Alright, now let's talk about the 'freedom' part of running a freedom business. What drives you to want to have more freedom in your life and business and what steps do you take to make that happen?
For me, the drive to have freedom in my work life is to have more time to be a family man in the future.
When I was a kid, my dad worked 2 and sometimes 3 jobs which meant he was always at work. I want to ensure that I'm able to have the freedom to be around and be a big part of my kids' lives, just by working the hours that suit me best.
Of all the places you've lived and worked so far, which one was the best suited for people living a location independent lifestyle and why?

I love SE Asia. I love the food, the people, the culture and it's cheap to live there. And best of all, they have pretty decent Internet!
What does the average workday look like for you?

I usually check my phone for any emails or notifications that came in overnight. If there's something urgent it gets me out of bed a bit quicker, otherwise, I have a slow relaxing start to my day with breakfast, exercise and a shower that then kickstarts my day.
I knock out as many quick wins as I can before midday so I can enjoy some 'me' time. I try to catch up with friends for lunch or watch some NBA (I'm a big basketball fan!)

My afternoon is spent tackling some of the larger projects I have on the go before breaking again to pick up my wife up from work. This is the freedom I enjoy as we spend time together for dinner then usually a walk before getting back on the emails to knock out some more quick wins so that my morning can be an easy one again.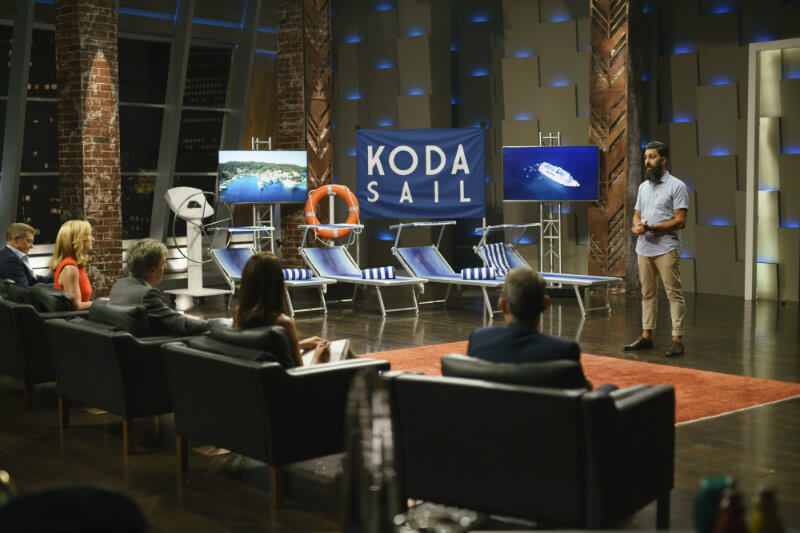 In your opinion, what is the hardest thing about managing your work-while-you-travel lifestyle?  

Time management is the key. Knowing realistically when you are next going to be able to have time to get on the laptop again helps me be more productive, as I put my head down and bum up with no distractions.
What are some of the things you like about it the most?

I like the balance I have between having a 'normal' life at home for part of the year, then being able to travel for the remainder. I feel that when I'm travelling it doesn't feel like work, so lucky for me travel is a big part of my job.
If your business journey was a Hollywood movie, what would it be?

It'd probably be something along the lines of Forrest Gump. Sometimes I feel like a simple man who has met some great people along the way to make my journey a memorable one.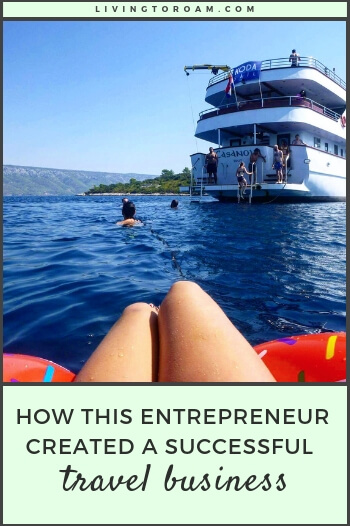 Lastly, you've generated a lot of buzz recently over your successful appearance on Shark Tank Australia, and making a deal with two incredible entrepreneurs. What has that been like?
The whole Shark Tank experience has been unreal. To have a small idea eventually grow into appearing on national TV in front of 700k+ viewers is pretty incredible.
It has proven to me that hard work pays off, and it has motivated me to push myself even further.

The Sharks and their teams have been great to work with. It's amazing to have such proven winners in your corner who help you believe that anything is possible.      
Watch Chris' pitch to the sharks on Shark Tank Australia.
Connect with Chris and Koda Sail:
Facebook | Instagram | YouTube | Website
Have any questions about Chris' journey as a successful travel business owner? Pop them in the comments below!