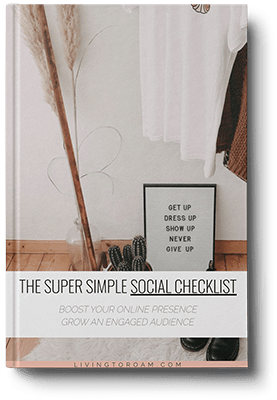 Your Super Simple Social Checklist awaits!
You've been told to post regular content on social media. To craft witty captions. To take the perfect shot for Instagram. And no matter how hard you try, there just doesn't seem to be enough hours in the day. ?‍♀️ 
I feel your pain! It's a serious challenge to try to stand out from the crowd on social media and not lose your freakin' mind in the process!
It's time to get back to doing what you love and growing your followers and engagement on social media the right way.
Click below to sign up for our newsletter and get your Super Simple Social Checklist which will help you to choose the right social platforms for your amazing brand and show you how to grow your profiles in a way that works for you.
Inside, you will also find tips on what type of content performs best on each platform and how to speak to your audience in a way that turns them into paying customers.