[Infographic] How to Create A Powerful Marketing Strategy Plan
Creating a successful marketing strategy plan begins in knowing your brand and your competitors' brands inside and out.
The following infographic outlines the four main elements you need to consider before spending precious marketing dollars. Follow these steps and implement the knowledge you learn into your marketing strategy plan to ensure you're spending your budget on the right platforms, attracting the right kind of customers and that your approach is aligned with your vision and mission. Most importantly, in order to succeed with your approach, you need to first understand your strengths as well as your weaknesses in order to ensure your attention is being distributed to the areas of your business that need it most.
So that's exactly where our infographic begins below: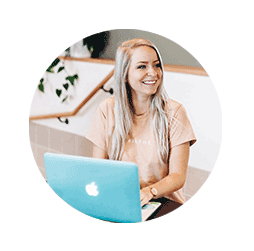 ABOUT THE AUTHOR:
Maggie is a Auslanadian (Slovak born, Canadian grown, Australian resident) plant-powered, sloth-enthusiast, and mother of dragon fruit. Her guilty pleasure is happy-crying while watching highlights of America's Got Talent golden buzzer moments.
But her biggest passion is helping others to achieve their dream of travelling while working from anywhere in the world. Laptop required, pants optional.