Welcome to our very first ultimate budget travel guide. In this series, we'll be tackling the big travel topics so that you can master the art of budget travelling. In part one, we take a look at money.
Other Ultimate Budget Travel Guides:
How to find the best accommodation
How to find and book cheap flights
Money plays a huge role in the travel experience. Whether you are a first-time traveller or an experienced holidayer you need money to get yourself there and to keep you going. I'll be revealing some of the best money-related travel hacks we've learned through years of experience. These include: how to save before you go, how to budget and compare costs, how to take your money with you and lastly, the art of not spending much.
Both Maggie and I consider ourselves to be budget travellers at heart. We tend to forgo things like luxury hotels, expensive direct flights and fancy restaurants so that we can ultimately travel for longer and see more of the world. Obviously, we still indulge every now and then, but it's not a pre-requisite for our enjoyment. It's all about working out what works for you both, as travelling with your partner can be a wonderful experience or leave a lot to be desired. Money is often a sticking point for couples who travel together for the first time. However you choose to travel, it's right for you and that's what matters. You'll still find this budget travel guide useful as the tips and tricks here are for everyone.
Let's jump in.
Ultimate Budget Travel Guide Hack #1: Saving before you go

It's a bit of a no-brainer that before you travel you need to do a bit of saving. How much you need will depend on your own travel preferences, your intended destination and how long you want to travel for. No matter how different those things may be, this budget travel guide will help you save as much as possible before you go. You can follow it really closely, or just choose one or two tips to take on board and see the differences they can make.
1) Create separate accounts
Separate your everyday spending money from your travel savings. If you don't have access to your savings on your bank card it is so much easier to stop yourself from spending. Yes, mobile banking makes it super easy to cheat at this one but it does work well if you can be disciplined enough. So create a new account and put money into it from each paycheck – it's that simple. Setting this up as a periodic payment (so it happens automatically on payday) is the best way to do it. It's also easier to work towards a savings goal this way too.

2) Stop buying your daily coffee
Firstly, I'm a massive fan of caffeine and owe a lot of blog posts to Nescafe Gold and cheap coffee pods from Aldi. However, if you do the math it's quite amazing how much you can save by not buying a fancy $5 coffee each day. One of my former colleagues (before I was a digital nomad and had actual human workmates) would drink 2 coffees EVERY day, that's $3650 a year! I'm not saying go cold turkey, that's just cruel. Try limiting yourself to a nice barista coffee once a week or whenever you meet up with friends. Or just travel to Vietnam and drink delicious local coffee for less than $1!
3) Bring your lunch to work
Another great way to save is spending 5 minutes each day preparing a lunch at home. You could do it the night before while you are cooking dinner or even in the morning as you make breakfast. Even cooking more than you need intentionally so that you have leftovers is a great idea. A meal you prepare yourself will cost less than $5 in most cases, but one that you purchase is usually $10-15, so the savings add up quickly.
4) Play the 'What could I get for this amount in ____' game
Note: this game can also drive you nuts, be warned. Simply insert the name of the place you want to travel to in the above phrase and then each time you go to make an unnecessary purchase imagine what you could get in your dream destination for the same price. If you are buying a fancy handbag which costs the equivalent of a month of food in Southeast Asia (like my sister just did in New York) then it might make you think twice.
5) Set yourself goals and rewards for reaching them
The problem with goals is that most people forget to set rewards to go with them. Each time you reach a milestone in your savings plan commit to rewarding yourself. Whether that reward involves spending some of that money is beside the point, but it could also be a future reward for when you are travelling too. Something like a fancy hotel upgrade or a dinner at a Michelin-starred restaurant. It could mean doing something awesome (and expensive) like hot air ballooning in Cappadocia or ice cave climbing in Iceland that you otherwise might not have been able to afford. A budget travel guide doesn't have to be all about sacrifice!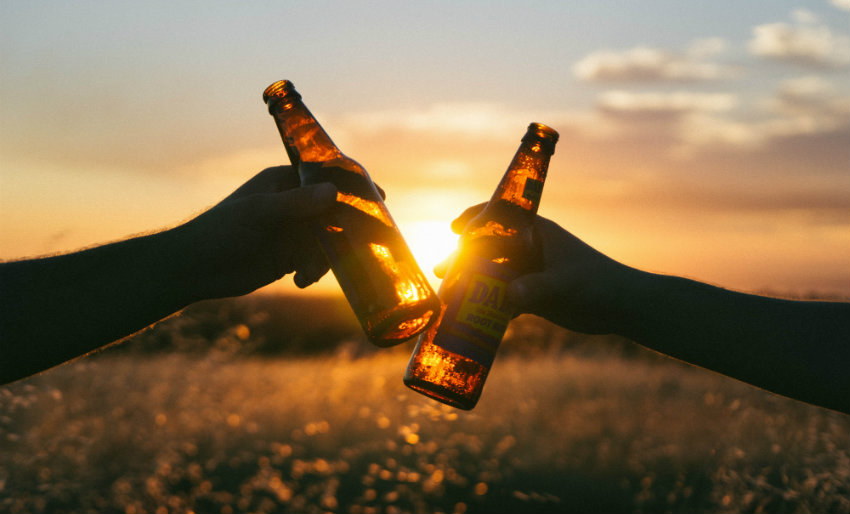 6) Go sober
Spending a month or two off the booze can save you a huge amount of money. If you've ever woken up with a sore head and an even sorer bank account you'll know just how much you can save by abstaining from the drink for an extended period of time. One method is to take the same amount of money you would have spent (on drinks, taxis, entry fees and late night kebabs etc.) and put that into your travel fund. It sounds excessive, but it's a fast way to save.
Ultimate Budget Travel Guide Hack #2: Constructing a budget
Any budget travel guide wouldn't be complete without actual budgeting advice, right? The simple act of coming up with a daily, weekly or monthly budget will be something that saves you money in itself.  Before you travel you will know roughly how much money you have and a pretty good idea of where you want to go. Alternatively, if you don't know how much you're capable of saving and unsure of exactly where you want to go, you can still use this to your advantage.
First, start by predicting how much you will spend on transport – that is, how much you will spend on flights, buses, trains, etc. to get you to all of the places you want to travel to. You don't have to go into too much detail here, but use tools like Google Flights (which we have a step-by-step system for in this budget travel guide) and Rome2Rio to estimate these costs more accurately.
Next, you will need to estimate how long you really want to travel for. 1 week? 6 months? 3 years? However long that is, take how much money you have in total, subtract your estimate of transport expenses, then divide that number by how long you want to travel for, and there you have your daily budget.
I'm going to get my inner math nerd out here to demonstrate with an example:
Daily Budget = (Total Savings – Estimated Transport Expenses) ÷ Estimated Days on the Road
For example, let's say you have $25,000 (lucky you) and you want to travel around Europe for 1 year. You have worked out that your flights, trains and buses (transport expenses) around Europe will cost you approximately $5,000. 
Therefore your daily budget would be worked out as follows:
Daily Budget
= (25,000 – 5,000) ÷ 365
= 20,000 ÷ 365
= $54.79
So your daily budget, therefore, comes to just under $55 a day. From that $55 you will need to get accommodation, transport (within the city, not between destinations) and food, plus hopefully have some left over for sightseeing, souvenirs and general entertainment.
You can then look at all of your plans so far and see if this is actually going to work. If it does, brilliant. If not – what can you change? Is this a reasonable budget? If accommodation in the cities that you want to travel to is $50 a night on average (damn you, Switzerland) then you might be in trouble. You can either change the length of your trip or the destination that you travel to. Accommodation in Asia is far cheaper than in Australia for example.
Even better – you can look at freelancing and be working online as you travel to bump your budget up to where you can start to really enjoy yourself. Some cities are definitely better than others for digital nomads, you'll need to consider factors like Internet speed, the prevalence of co-working spaces and cafes, plus how good the coffee is too!
Imagine if every day you had more to spend and your accommodation was free? Housesitting and Couchsurfing are two ways you can achieve this and stretch your budget massively. 
Also, if you're a smarty-pants you can use this budget travel guide to set yourself a savings goal. Estimate how long you want to travel and how much you think your trip will cost you then work out how much you need to save each week and put a plan in motion.
Ultimate Budget Travel Guide Hack #3: Comparing Costs
Although it might not be obvious initially – if you actually compare all of the costs involved in what you are booking you can save yourself a lot of money. Savings = more money to spend on travel and that's what I'm all about in this budget travel guide. When comparing costs try to take into account every expense involved in each scenario.
Take this example:
A supposedly cheap flight from Stansted Airport in London might cost you £50. But it leaves at 6 am and in order to get there 2 hours before your flight, you will have to catch a taxi to get there, as it's too early for public transport. (There are buses from Victoria Station in reality but this is just an example). Stansted is a 1-hour drive from central London and will cost roughly £100 in a taxi. Your flight really costs you £150 when you add in the taxi costs.
A flight at 1 pm from the same airport costs you £100 but the Stansted Express train is luckily running at this time and costs around £20 to get you there (still a stitch up, so expensive!) So the total cost is £120. Even though the first flight appeared to be double to price initially, if you compare the other costs involved in taking the flight you might be surprised.
It's a good habit to do these sums before booking anything as a £30 saving can buy you a lot of overpriced airport snacks! To really master this, check out our budget travel guide on cheap flights.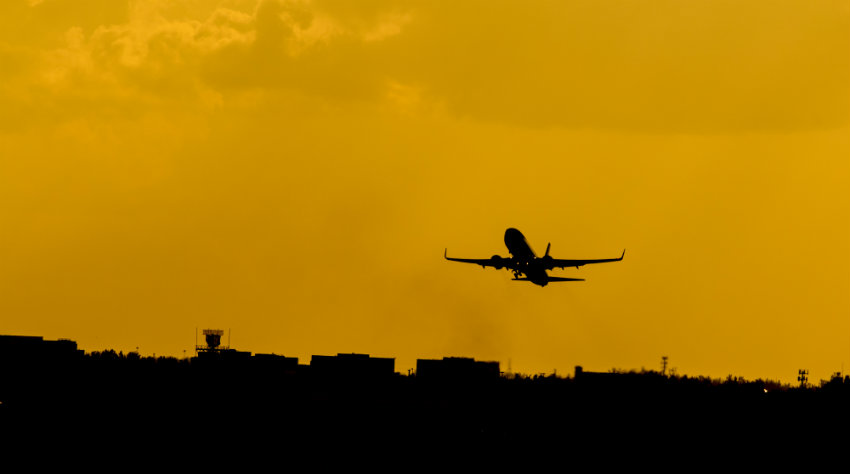 Ultimate Budget Travel Guide Hack #4: How to take your money with you
Gone are the days where you would strap your entire budget around your waist in a not-so-hidden and very ugly wallet. Luckily now there are smarter ways to do it. After you've done all the hard work to save money, the last thing you want to happen is to be screwed over by a dodgy exchange rate or excessive bank fees. In this part of the budget travel guide, I'll explain the different ways to bring your hard-earned savings with you.
Travel cards
Travel cards are probably the most common way of taking money internationally. The idea is you transfer a certain amount of money onto a card before you go and exchange it from your home currency into your destination currency. The money sits on the card in your destination currency and making card purchases is, therefore, fee free. ATM withdrawals are free on some cards but most of the time there is the local bank charge, which is unavoidable. Be very careful to check this out as changes are always happening with these products.
It's important to take note of the rate you are getting and compare the market. For example, Travelex has the popular 'Cash Passport' product which offers a reasonable exchange rate when you purchase from an affiliate bank, but if you purchase directly from their website the exchange rate is better. If you are transferring a lot of money onto this card the difference could be significant.
Foreign cash
By this, I mean the currency in your intended destination. Cold, hard cash. Really that saying is ridiculous unless you got drunk and left your wallet in the freezer after trying to eat a microwave meal at 4 am. Anyway, you generally have two options for this. You can either get the currency before you leave (from a local bank or exchange) or you can take your own currency over and exchange it there.
From experience, I've found that the rate of exchange is better when you are actually in the country you are trying to buy currency for. However, if you are flying into your destination quite late at night then it could be a good idea to get some currency before you leave home, in the unlikely event that currency exchanges are closed when you arrive. Generally, rates at airports will be quite reasonable (though not all the time) and exchanges will open according to the incoming flight schedule.
Shop around and compare the rates before handing over any money. It's also good practice to ask them how much of the currency you will get for the amount you want to change over. That way you can do the sums yourself and double-check that they aren't ripping you off with any hidden commission. Then after they hand over the money make sure you count it to ensure it is all there. Using a website like Wikitravel is great for finding information on where the best place to exchange money is in a particular city, or at the very least where to avoid doing it.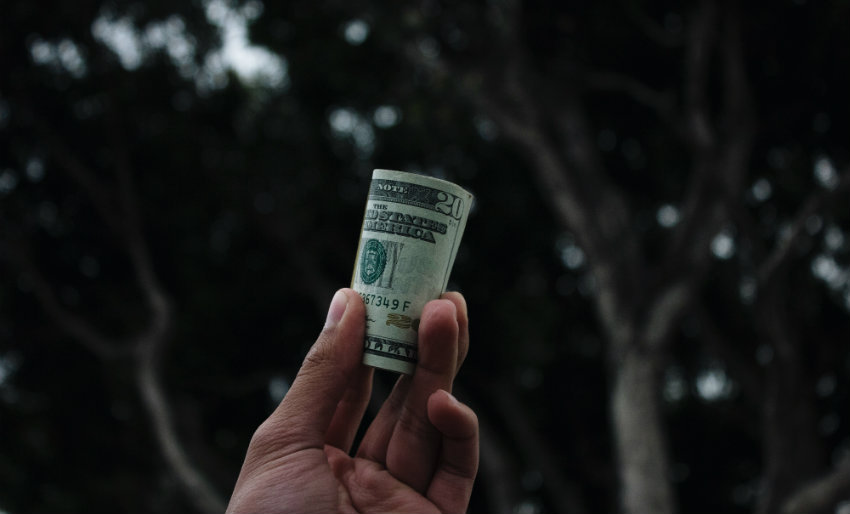 One sneaky thing to watch out for is when the rate of exchange being listed is only available if you change over a certain amount. This is especially rife in touristy areas and main streets. On one occasion the exchange rate listed in a Prague currency conversion office was 27 Czech Koruna for 1 Euro. This was great, but in small print it stated that you only got that rate for changing 200 Euro or more – any less and the rate was given at a measly 19:1! As Alf Stewart would say, what a bunch of flamin' galahs.
Often you will need your passport at a currency exchange place. As for how much currency you need while you are there, you will need to answer that for yourself, but do your research on the general cost of food, accommodation and drinks in that country before you go. Again, Wikitravel is a great source for this. That way, you should be able to come up with a small budget and not have too much unwanted cash left over when you leave.
Existing bank account
Using your existing bankcard is becoming a common trend and this comes with its own set of pros and cons. Be very sure to check how much your bank charges for ATM withdrawals and card purchases before you go away as this can result in large fees if used improperly. Be especially careful of any currency conversion fees as some banks will charge a percentage for the exchange and it can be highway robbery. Also, your bank will likely block your card if you don't inform them you are travelling abroad and they notice overseas transactions.
Update: We have just travelled through Europe and Asia with the Citibank Plus account and it's awesome. The Mastercard that you get with your account can be used abroad with no currency conversion fee for withdrawals or purchases and the rates that we got were fantastic. The card was accepted everywhere and it meant that we didn't need to worry about excess money sitting in the account when we came home. We will use this card on every trip going forward!
Ultimate Budget Travel Guide Hack #5: The ancient art form of… not spending much
That almost sounded fancy for a minute. The final thing covered in this budget travel guide is how to be selective with your spending. Knowing when to spend your money and what to spend it on is certainly an art form. Like mastering an origami polar bear or cracking eggs without the shell going all over the place (if you succeed in either of these please email me directions, I struggle). It takes practice and, over time, you get better at knowing how to do it efficiently.
Travel expenses are not all that different from your everyday needs while at home. You need money for the bare essentials, and the three keys here are accommodation, food and transport.
Accommodation is something that you will have to organise every step of the way. Each night you will need a roof over your head, whether you need to pay for it or not is another question. Check out our budget travel guide feature on accommodation for more tips on nailing this. There are options for free accommodation out there if you want them (as mentioned above), but you might need to work a little harder than simply booking a night.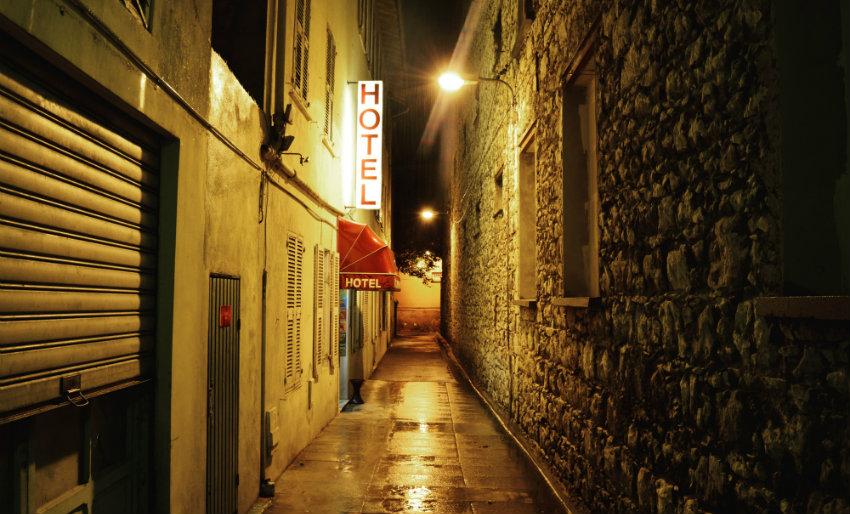 In order to travel for a long time, or just generally give yourself more spending money, reducing your accommodation expenses over the long run should be one of your biggest priorities. If you only have short-term travel plans, maybe you can afford to splash out a bit more.
Food savings will be made easier if you have access to a kitchen or cooking facilities. If you are staying in hostels make sure you book somewhere that allows you to cook and act out your Jamie Oliver/Nigella kitchen fantasies, because it's a great way of stretching out your travel budget. Research accommodation that provides free meals too, as food is your second biggest daily expense behind accommodation when you are on the road. One of the best hostels I've ever stayed at provided not only a free breakfast but free dinner too!
By all means, you are going to want to eat out a lot and experiencing local cuisine is one of the greatest joys of travelling, but by being smart about where and how you spend money on food your money will go further. Some of the coolest hidden gems in Rome, for example, are food-related, and luckily they don't cost you much at all. 
Transport is the wildcard expense as it depends on how far you are going and how frequent you are moving around. If you are travelling through one country or a smaller region, then going from town to town via bus or train is probably the most economical way of travelling. If you are travelling from Sydney to Los Angeles your only real option is flying, however.
The same can be said for daily transport too. Catching taxis is usually the most expensive way to get around a city, although Uber has certainly helped level the playing field a bit. It really does depend on where you are in the world too. There are other ridesharing apps out there now (like Grab in Asia), plus you can get by extensively and cheaply on public transport in a lot of modern and developing cities. Walking is always free too!
I hope that these tips get you on the path to enjoying the joys of travel sooner! Money is there to be spent and in my opinion, there's nothing better than spending it on travel. Otherwise, you will end up like these people making travel excuses while your friends have all the fun. 
In case you missed it at the top, here are the other ultimate budget travel guides:
How to find the best accommodation
How to find and book cheap flights
What are your secret (soon to be not so secret) tips for saving money? Have you ever given up anything extreme to save for travel? Let us know in the comments.
Don't forget to share this post with your friends so they can start saving too.