Welcome to our second ultimate budget travel guide. In this series, we'll be tackling the big travel topics so that you can master the art of budget travelling. In part two, we take a look at accommodation.
Other Ultimate Budget Travel Guides:
Money-saving tricks you need to know
How to find and book cheap flights
Accommodation is an unavoidable part of travelling. You need a place to rest your head at night and this forms one of the largest costs in any trip. Depending on your tastes, your accommodation can vary massively. Some travellers like the comfort and privacy of hotels, whereas others prefer the community aspects of shared accommodation. In this budget travel guide, I'll be revealing what to look for when choosing your accommodation and the pros and cons of the many different types of accommodation out there.
Travel accommodation has evolved significantly over the past decade. There are so many options now for the modern traveller that it is hard to remember the times when you would visit a travel agent, flick through a paper brochure (yes, they still exist) and pick a hotel based on its star-rating and one tiny picture. No peer-reviews, no searching through countless websites to compare prices. The best part? If you know where to look, you can now even find accommodation for free. Everybody loves free stuff.
I don't know if we have a particular favourite type of accommodation when we travel. Nick and I have had great experiences at hotels, hostels, Airbnb apartments/houses, Couchsurfing, housesitting and even camping in a cramped foam bed 5 inches from the ceiling in a campervan. We've stayed in some pretty rotten places too, so we know how to avoid winding up in a place with poo stains in the toilet and nasty little critters in your bed. When travelling with your partner, the accommodation you choose is definitely critical to your enjoyment. 
Let's jump in.
What to look for in accommodation
Location
#1 for us is always location. You can stay in the fanciest hotel room there is, but if it's too far away from the actual destination you came to see then you've missed the point. When we search for accommodation we want something convenient, close to the major attractions and public transport connections. If you can get yourself near marketplaces and restaurants too then you're definitely onto a winner. Side note: avoid accommodation on noisy main streets unless you like the confused look on people's faces when they see your sleep-deprived zombie impression.
Price vs. Value
Work out what your price range is, and stick to it. Most booking websites allow you to sort your search results from lowest to highest so start from the cheapest and work your way up. That said, you want to actually be getting some value for money too. If it only costs an extra $10 a night to get a private room or an ensuite bathroom then it's usually worth it. We took this into consideration when booking all of our accommodation in Vietnam as the increase in value from just paying a little bit extra was huge. It all depends on your overall budget and making yourself feel comfortable, rather than waiting in the hallway for half an hour to 'drop the kids off at the pool'. The worst thing you could do is go for bargain basement accommodation that you know you are going to hate just for the sake of having some extra spending money. 
Facilities
Equally important is what the place offers aside from a bed and four walls. Do you get a free breakfast? Is there Wi-Fi available at no extra charge? For digital nomads, freelancers and anyone working online, you need to be particularly sure that you are also staying somewhere that also has a reliable internet connection! 
What else is important to you? How about a good common room for meeting other travellers, or an on-site bar or café? Once you've narrowed down your list of contenders to a handful based on location and price, it's the facilities that make your decision much easier. If you have a late flight arrival time make sure your accommodation offers 24/7 check-in. Other things to look for: baggage storage (hopefully free), kitchen access, laundry, etc. Did someone say bathrobes? Shut up and take our money!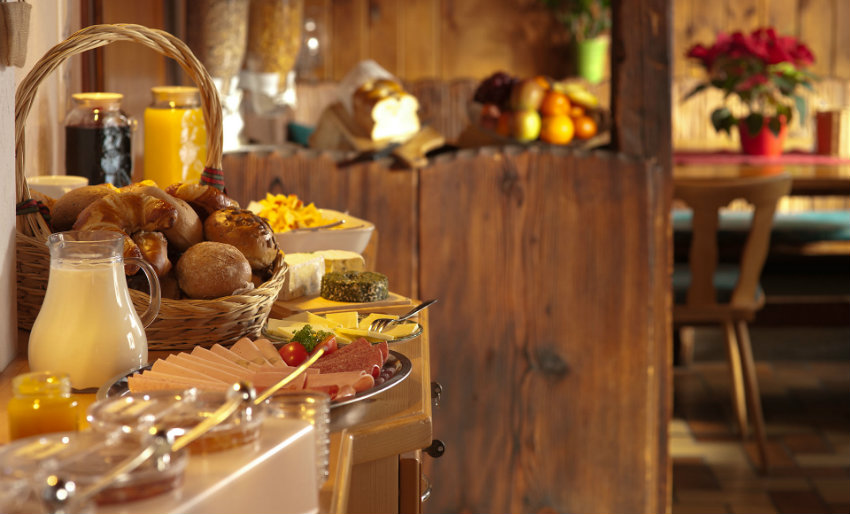 Reviews
Lastly, check out what others have said about the place you are considering. You can learn a lot by checking out accommodation reviews so it is definitely worth reading a few of them before pulling the trigger and booking. Are there any common complaints or things that might be an issue for you? Some people live to complain and don't let one bad review dissuade you from staying somewhere that otherwise looks fine. Things to look for: noise issues, the vibe (think Dennis Denuto of The Castle fame) cleanliness, and access to bathrooms.
Accommodation Types
Hotels
The most obvious choice for travel, but not automatically the best. No matter where you are going, there will likely be all kinds of hotels from the very cheap, nasty, cockroach graveyard type to the plush, pricey, this-lobby-is-better-than-my-entire-house type. Depending on where you are, a hotel might be only marginally more expensive than a hostel so it can be nice to treat yourself every once in a while, particularly if you've had zero sleep due to snoring neighbours in your dorm.
The best way to source out a hotel bargain is to use the plethora of booking websites that are now available. Booking.com , Hotels.com , and Agoda to name just a few. Put your required dates in, your destination and let the search engines do the rest. You can often sort the results with the lowest price showing at the top, which will help you get a good deal also.
If you have an early flight, bus or train ride the next morning it is worth searching for a hotel nearby to save yourself time and hassle. We've spent many nights in airport hotels to prevent ourselves enduring a way-too-early wake-up call the next morning if we had stayed downtown instead. Generally, hotels will be your only option here but while they might be a little pricier than downtown accommodation, they are worth it. When searching for cheap flights, always take this into account!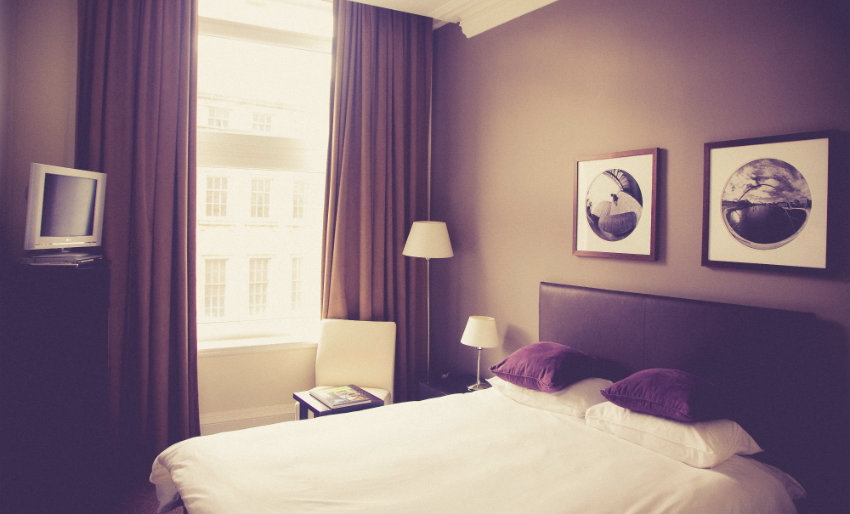 Hostels
Generally the favourite accommodation of youth and long-term travellers. Hostels offer what most hotels cannot – community. The camaraderie between hostel guests is legendary and you can almost always guarantee a good atmosphere to go with your stay.
If you want to meet like-minded travellers, indulge in pub crawls and enjoy the odd free breakfast then hostels are for you. A lot of hostels have really upped their game in the last decade and you will find comfortable beds, exceptional front-desk staff and organised daily activities as standard now. The real standouts are very popular in peak seasons however so you'll need to book in advance, check out this post on our favourite hostels ever.
The two most popular websites for booking hostels are Hostelworld and Hostelbookers. Both contain heaps of reviews, are very user-friendly and give you plenty of options as the most comprehensive providers of hostel accommodation on the Internet.
Downsides of hostels include a lack of privacy, sharing facilities like showers, toilets and bathrooms, dealing with noisy travellers and battling the snoring chainsaw/person in the bed beneath you.
Airbnb and shared accommodation
The shared accommodation revolution has well and truly taken hold and travellers everywhere love it. Airbnb might be the 'world's largest accommodation provider' which shows just how extensive it is. It relies on homeowners renting out their entire homes, or a room in their home, for a price per night. This might be their primary residence that they rent while they are on holiday or an investment property where they permanently house Airbnb guests.
The website adds a percentage (between 6-12%) to the cost of your stay but in return, you get the added security of verified and reviewed users plus a plethora of options. The real benefit of using Airbnb and alternatives like HomeAway and Stayz is that you get to stay in a local's environment and can often benefit from their knowledge as many are happy to provide a guide to their city or list of things to do.
Airbnb really becomes useful when you are travelling in a group as you can split the cost and quite often it is cheaper than booking multiple hotel rooms. Having the use of a kitchen can save you plenty on food costs, and long stays of weeks at a time are quite common which sometimes just aren't possible at hostels or hotels. If you haven't already got on board, new users get a $50 AUD discount here.
If there is any drawback it is the fixed cleaning and additional guest fees. If you are a respectful guest (find out how to be an awesome guest here) then generally you will leave the place looking pretty much as you found it, so the fees can seem a little much to just wash the towels and sheets. Some hosts do outsource their cleaning however so the justification is certainly there and we are just being pedantic.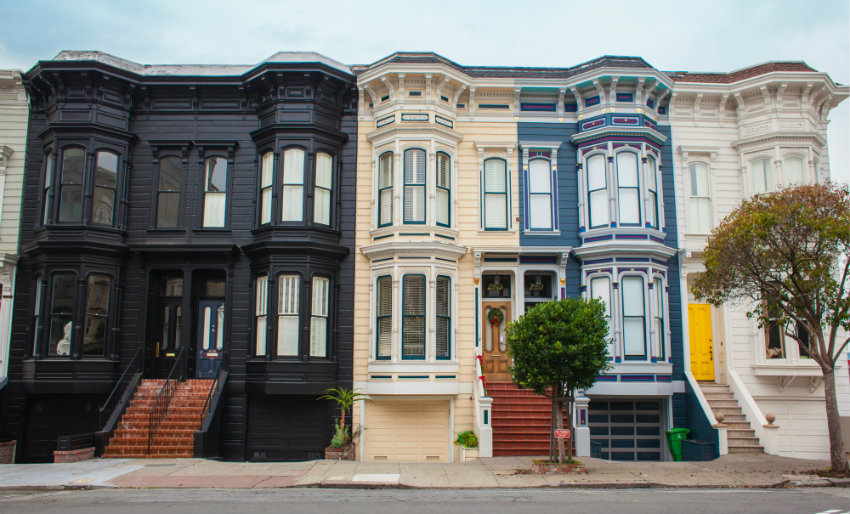 Couchsurfing
The ultimate trip-extender, Couchsurfing is far and away one of the greatest forms of accommodation for the long-term traveller. Guests are 'hosted' by homeowners at zero cost to either party meaning that your pesky accommodation expenses can be reduced to nothing for as long as you are Couchsurfing. The site takes the brilliant idea of shared space living to the next level.
Often the hosts are travellers themselves and they are more than happy to share their home with you out of the goodness of their hearts. The terms of use prohibit any users from charging for the service, which makes it completely free. However, you have the option of paying to 'get verified', which gives you more chance of landing accommodation. It currently costs $28AUD per year for this optional verification but you will easily save that amount and more once you get your first CS experience locked in.
Don't expect a private space of your own most of the time (literally you will probably be sleeping on the couch) but you will meet some locals and get to share their knowledge and their home. The community is based on a mutual exchange so come prepared to be social. Stays of only one night are rarely approved due to that fact but it's always up to the discretion of the host.
You will need to be on the ball with Couchsurfing as popular hosts have people staying nearly all year round and receive countless requests, but be prepared early and persistent with sending requests and you will find yourself with a free roof over your head.
Housesitting
Another game changer. Why would people let you look after their house for absolutely zero cost (aside from website subscription fees)? One word, pets. Generally, the vast majority of homeowners using housesitting services do so because they want their pets to be looked after and are happy to leave their home to people willing to give Rex a twice-daily walk around the park. It also saves them from putting their furbabies into kennels, which can be quite costly in itself, plus animals hate it!
As a house sitter, you will need to choose a website to sign up to and pay for their sign-up fee or annual subscription. The one that we use is AussieHouseSitters.com however whilst this is the largest provider in Australia there are many others that are international like TrustedHousesitters.
Be prepared to abide by the owner's guidelines too. If they want their plants watered and lawns mown then it's only fair that you do so as they are letting you use their house to rest your head at night. You don't want to be handing back the keys to an owner after you've neglected their prize-winning tulips.
Occasionally, and depending on the website's terms of use, these owners may want you to pay for additional use of their amenities. For example, if you are housesitting for 4 weeks and the owner wants you to pay a small amount for electricity and water, you should agree on this amount beforehand. This should never be a nasty surprise at the end of your stay. Regardless of the costs involved in a long-term stay, this one usually nips the 'I don't have any money' travel excuse in the bud. 
The lengths of these housesits vary from a few days to more than 6 months at a time so you can find yourself some lucrative options if you really want to explore a particular area in detail. Generally, it is much better to save this for long-term travel and in-depth exploration of a particular city.
Check out our in-depth guide on housesitting for more info.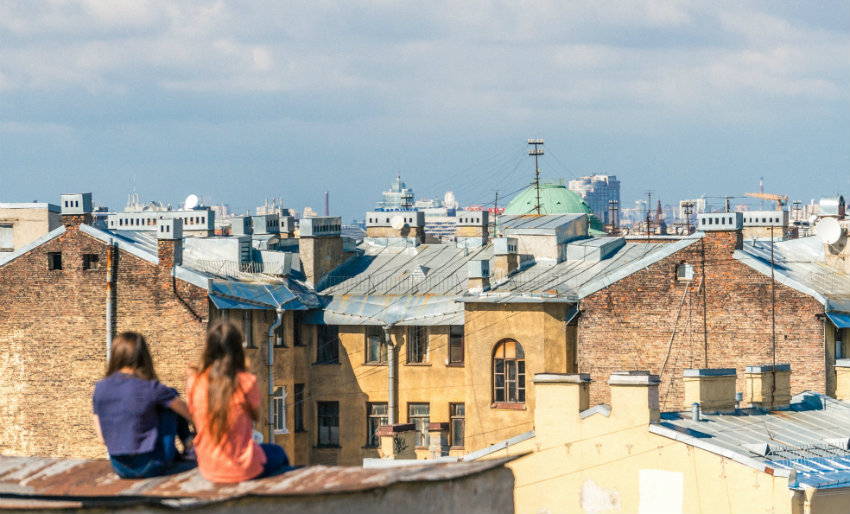 Volunteering
An alternative method of finding accommodation that is often overlooked is volunteering. There are many volunteer programs around the world that will include free accommodation providing that you do a set amount of work for the privilege. Whether it's a cleaning out a farmhouse in Australia or training huskies in Northern Finland (yes, this exists) volunteering can be a fantastic way of extending your trip.
You may need experience in a particular field in order to qualify for some volunteer programs, but there are plenty that do not require any specific skills. The three most popular websites for sourcing volunteer jobs are Workaway, HelpX and WWOOF (World Wide Opportunities on Organic Farms). Memberships for these websites are usually paid annually and can be very, very cheap too (around the $20 mark). Well worth considering.
I hope that this helps you with choosing accommodation on your next trip. For many, travel is purely about the destination and accommodation is secondary, but for others, it's a big part of the overall experience. Some resorts and luxury hotels are even destinations in their own right! As for shared accommodation, it's fantastic and well worth a try on your next trip.
In case you missed it at the top, here are the other ultimate budget travel guides:
Money-saving tricks you need to know
How to find and book cheap flights
What's most important to you when booking accommodation?
Tell us about the best AND worst place you've ever stayed while on holiday! Don't forget to share this post with anyone you know that might need help with choosing accommodation.
Affiliate Disclaimer: Some of the links above are affiliate links which means that if you make a purchase after clicking the link we will receive a small commission, at no extra cost to you. Regardless, we only recommend products that we use and trust ourselves.