Having stayed extensively at some of the best cheap hostels in different corners of the globe, we have come up with our personal list of the 'best of the best'. The bees knees, if you will.
We think the best place to find a good hostel is going straight to the #1 source on the Internet, Hostelworld. They have thousands of listings and the website is very user-friendly. Generally, if you find a hostel with a rating around 9/10 then you're onto a winner. There's even one we mention in our Vietnam travel guide which is currently rated a 9.9! 
A good hostel has a pretty similar formula no matter where in the world it happens to be. Prime location, helpful staff, reasonable price, great reviews and more facilities than you can poke a stick at. Gone are the days where the word 'hostel' was synonymous with being cheap and nasty. Now, you can look forward to high-quality accommodation at an affordable price with a killer atmosphere thrown in for good measure. 
All of the below hostels are exactly that. The best at what they do, and ultimately they've left a lasting impression on us. So here they are:
Hostelworld Rating: 9.6 from 1500+ reviews
If this place were an album, it would be Michael Jackson's Thriller. F*ck… this place is incredible. Queenstown itself is a magical place and if it's not on your bucket list then you need to add it immediately. As for hostels, we can safely say that this is #1 in the world for us. We were lucky enough to snap up the only double room in the place and it was luxurious as hell. If you are travelling with your partner, definitely book well in advance to avoid disappointment. 
Firstly, you're on Camp Street, dead centre of town, close to Fergburger and The Station Building (for skiing/boarding transfers). You could literally throw a meat pie from the doorstep and hit The Station. Comfy beds, awesome balcony with mountain views, numerous common rooms (some with Netflix), fully stocked kitchen, nightly activities and staff that really know their shit.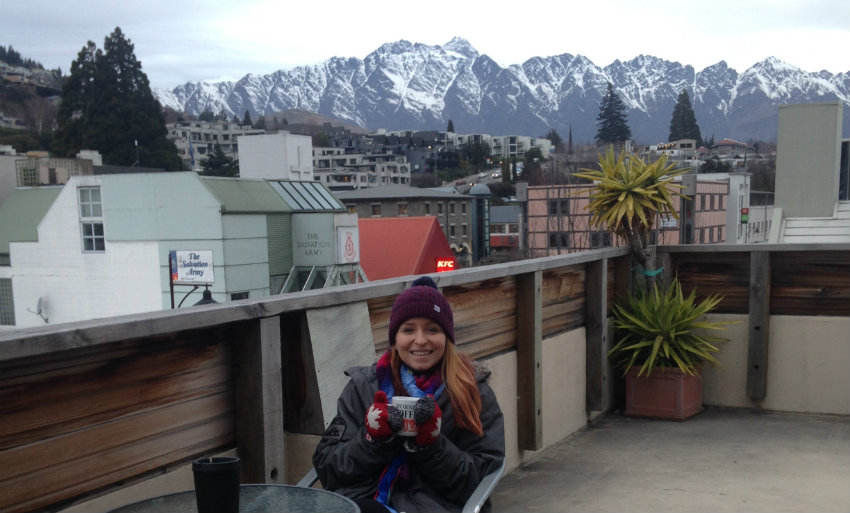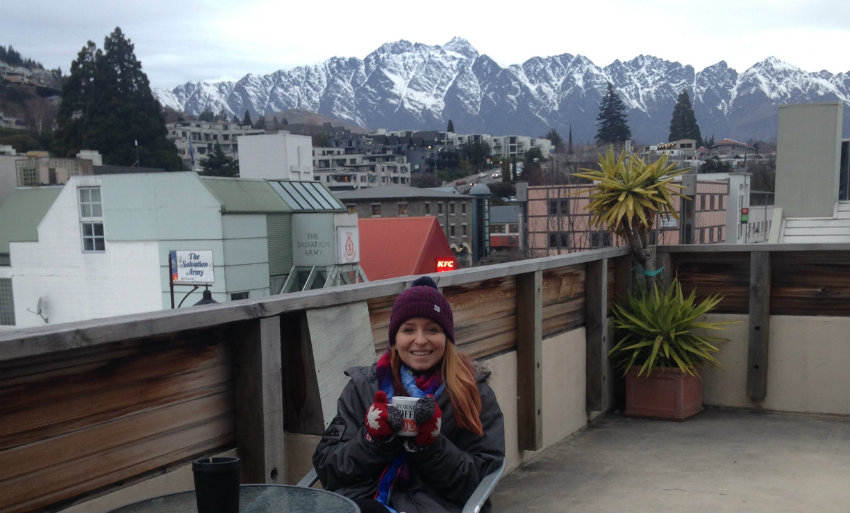 It's small and very, very popular. With a max capacity of 49 people the owner had no choice but to open another hostel a minute away, Adventure Q2 Hostel, which is also brilliant (we stayed there too). You will need to get onto your booking early and don't expect it to be cheap (nothing in Queenstown is). Despite the price, the overwhelming value here ensures it makes the list.
Did we mention they have GoPros and bikes for free hire? Amazing. If there is any downside to this place it is its crazy central location means you will get plenty of noise from the streets. But being Queenstown, you're better off to be out there making the noise with them and indulging in a late night burger.
Hostelworld Rating: 9.5 from 11000+ reviews
As a solo traveller, there's nothing better than finding hostels with a great community vibe and other guests that make you feel welcome. Castle Rock is exactly that, the most welcoming place that we've ever been to. Plus you are right opposite Edinburgh Castle at the top of the Royal Mile so the location is absolutely perfect.
You are close to the majority of bars, restaurants and pubs in Edinburgh, plus being on the Royal Mile means you won't really have to worry about any public transport during your stay, as everything is walkable. The staff here is a mixture of full-time and long-term guests and all of them are wonderful. They put so much effort into getting to know you and get involved in the hostel's pub crawls and nightly activities.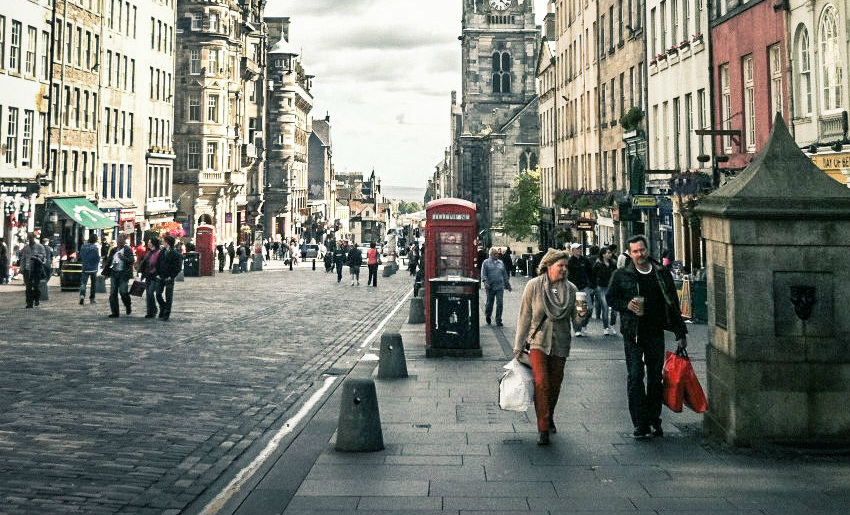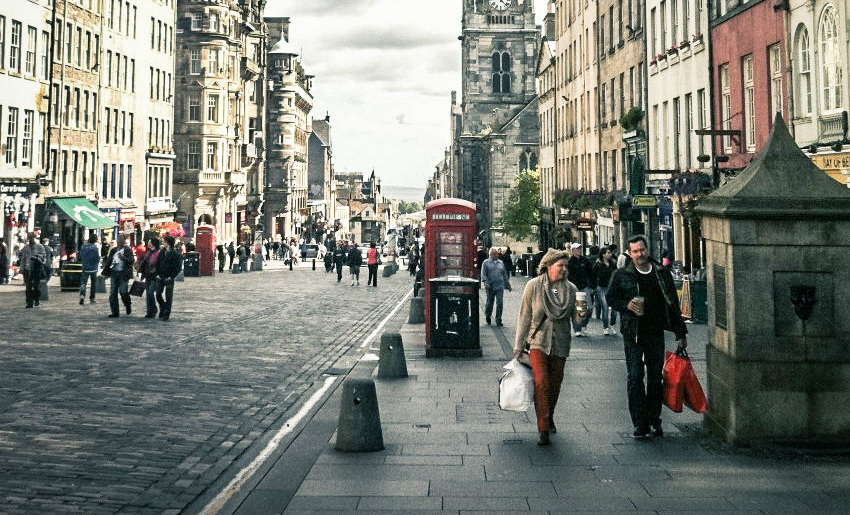 The place itself is an old heritage building, with themed rooms, art galore, a pool table, movie room and even a fireplace for those cold Scottish nights (every night let's be honest). Each room has a name and beds are named according to that theme which adds something unique to the place.
The downside here is that you will probably cancel whatever plans you had coming up just to stay here longer. We met plenty of people who just wanted to stay here forever – the Hotel California effect at Castle Rock is strong!
Hostelworld Rating: 8.9 from 2000+ reviews 
Milhouse is one of those hostels in South America that you will keep hearing about. Before we had even got to BA we would get told – "whatever you do, stay at Milhouse". So we booked it and definitely were not disappointed. As a massive party hostel in a party city, BA and Milhouse go together really well. The bar is always cranking full of chatty guests and with a few pool tables this the main area where travellers connect.
There are two Milhouse Hostels in BA, 'Hipo' and 'Avenue' both located quite centrally and within close distance of one another. Every night the guests of both hostels united to form one giant party mob and mayhem ensued. The building itself is a massive colonial style structure with an atrium in the middle, very cool.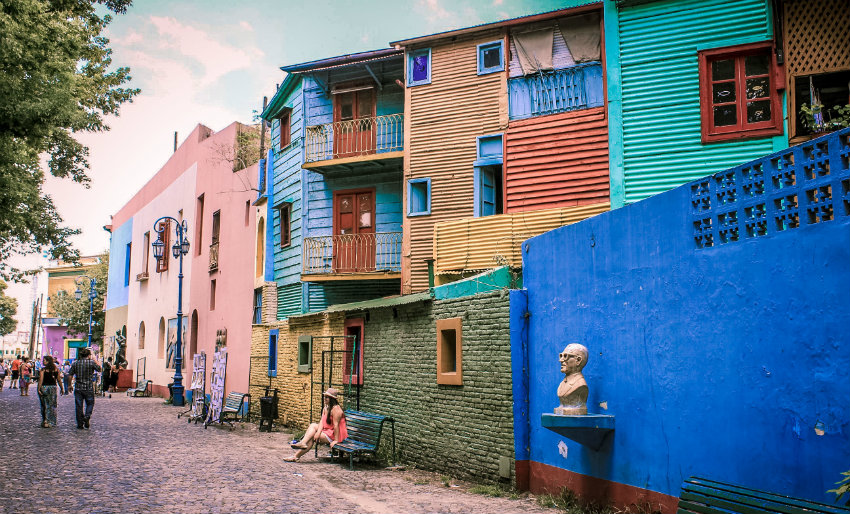 Location wise it did have a slightly dodgy feel to it at night but it wasn't hard to roam around in packs and the Wi-Fi tended to get overwhelmed pretty easily. Rooms are nothing fancy but the negatives here are minor.
The best thing about our stay apart from the party atmosphere was the staff. They were incredibly helpful and friendly and we found ourselves visiting the front desk each day for advice and a bit of banter. There was no request that was ever too hard and they were more than happy to book activities and transport for us too. 
Hostelworld Rating: 9.4 from 1500+ reviews 
Absolutely the best value for money hostel we have been to. Not only is the location about 100 metres from the main market square, they also provide free breakfast AND free dinner every night. Free dinner. Every. Night. Ridiculous! Usually, you would think that these freebies come at a built-in price, but the rooms here are still very affordable.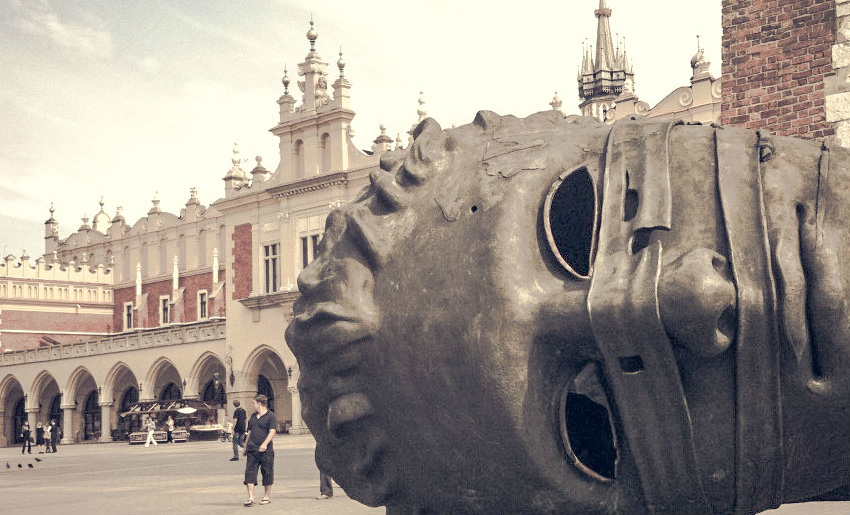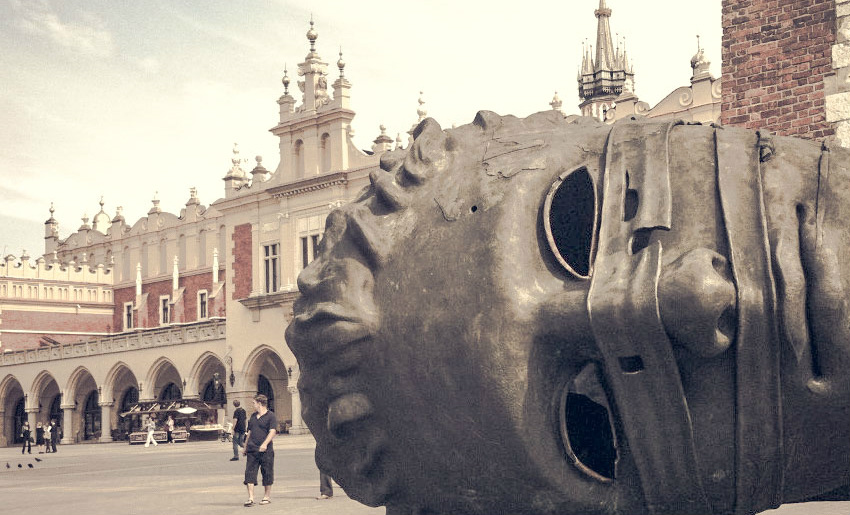 Florianska Street is in the heart of Krakow's Old Town so as mentioned, location is premium. The hostel itself is colourful, modern (only recently built) and has a well-stocked bar with Polish beers on tap to get your night started the right way. The rooms are all spacious with comfy beds and there are plenty of bathrooms, with partygoers galore trust us when we say this is important. Did we mention the free dinners? These are delicious and there is plenty of food to go round – with a different meal each night for 7 days.
Pub crawls from Greg and Tom hostels are legendary and often link up with guests from their sister G&T hostels (hold the cucumber on that) 'Party' and 'Home'. Both of these alternatives have outstanding reviews and offer a similar atmosphere and quality service. Occasional live music at the Beer House is a huge plus also, more hostels should take their lead.
Like other top hostels, the Beer House crew are all very impressive. Helpful locals who are more than happy to chat with you and make your stay as comfortable as possible. They all take turns in running the pub crawls so you do get to know them well after only a few nights staying there, which adds to the family vibe.
So there you have it, our 4 absolute favourites from years of travel. One of the common threads with all of our memorable experiences at these places are that they were shaped by the people that we met there. You certainly don't need to stay at the fanciest, top-rated hostel in each city to enjoy yourself. Likewise, you could stay in a place that might be a little rough around the edges but meet some legendary people who make it that much better. Whether it's the staff, fellow travellers or both – your hostel experience will be influenced heavily by those you travel with and those you meet along the way.
For digital nomads, freelancers or anyone working online, these hostels are all fantastic places to set up for a few days. However, don't be surprised if the atmosphere at each hostel sucks you into spending a bit more time having fun rather than working. 
Check out our budget travel guide on accommodation to read more about hostels, Couchsurfing and Airbnb, housesitting and the many other alternatives out there. For other budget travel tips check out our posts on money saving tips and how to book cheap flights too!
Note: The Hostelworld ratings are only valid at the time of posting, but we don't think they'll change much. The opinions in this article are completely our own and this is not a sponsored post.
Affiliate Disclaimer: Some of the links above are affiliate links which means that if you make a purchase after clicking the link we will receive a small commission, at no extra cost to you. Regardless, we only recommend products that we use and trust ourselves.
What are the best hostels you've ever been to? Why were they so awesome? And have you ever stayed at any of the ones we've mentioned above? Let us know in the comments below.