As cherry-popping experiences go, getting locked in a basement is not exactly what I had in mind for my very first Couchsurfing experience.
Ok, so I stretched the truth just a little.
You see I was staying in an apartment in Bristol, UK, when I realised the front door opening out to the street was completely locked. I was trapped. No matter how hard I tried I couldn't open it.
You know how some doors have a trick to opening them, right? Not this one. Goodbye freedom, hello Couchsurfing jail.
Resigning myself to the fact that I might actually be spending a lot more time indoors than I had anticipated, I decided to return to the apartment. After walking up one flight of stairs it hit me like a tsunami of stupidity and freedom all at once – this was the actual front door, I was trying to open the basement door the whole time.
Rookie errors aside, I leapt at this door nervously and when it opened the fresh British air had never tasted so good – I felt pretty damn awesome, like the feeling you get when you put on a fresh pair of underwear or crack open an ice-cold beer. Or drinking beer in your fresh underwear whilst not being trapped in a basement.
I was free to explore and thus ended my very uneventful experience of not really getting locked in a basement while Couchsurfing.
Overly dramatic introduction aside, Couchsurfing and Airbnb have been lifesavers for me as a traveller over the years.
It does take a slight leap of faith to stray from the traditional hotels and hostels scene, but once you do it, I doubt you'll look back.
Below are the best tips for newbies to the shared accommodation game – whether you're hosting or staying as a guest for the first time, these following tips will help you to match it with the pros.
6 steps to being a great Couchsurfing or Airbnb guest
1) Clean up after yourself
This one goes without saying, but the #1 best thing you can ever do as a guest is to simply clean up after yourself. I'm not saying you should travel around with a portable Dyson vacuum cleaner or anything, but for everyone's sake just don't leave the place in one big untidy mess. Do your dishes (and put them away), make the bed (or strip the sheets – usually hosts will let you know which they prefer), move furniture back to where it came from, take the rubbish bins out when you leave, etc. As a Couchsurfing guest this is especially crucial as you are usually sharing the space with your host and if you're messy they may not be too comfortable with you hanging around. Be clean!
2) Treat your accommodation with respect
This one comes straight out of your parents' rulebook. Don't throw a massive party, or jump on the couch Tom Cruise style or generally do anything in your host's place that you wouldn't want a guest doing at your own. If they have asked you not to smoke indoors then don't light up. Just imagine Aretha Franklin is watching you at all times. Not creepy at all.
3) Leave something nice
This will not only win you serious brownie points but it's also nice to do something for the people who have helped you out. You don't need to go to great lengths here, but leaving a thank you note, a small box of chocolates or even a bottle of wine for your hosts is great guestmanship (disclaimer: probably not in the Oxford Dictionary). Whatever token of appreciation you choose it will no doubt be well-received and ensure that you also leave a review on either the Couchsurfing or Airbnb website for your hosts.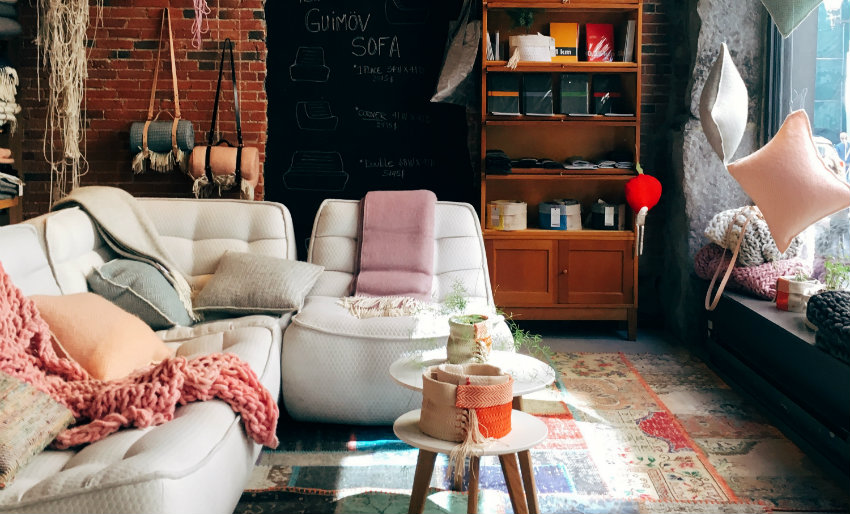 4) Be social
This is particularly important when Couchsurfing but also when staying in a shared room using Airbnb as well. Many hosts like having people around because they are travellers themselves and like the company and social aspect of hosting. Most are genuinely interested in hearing your story and might even offer to show you around town. Of course, you may have plans already and they will understand that, but make an effort to socialise and get to know your hosts if they show an interest in getting to know you. Some Couchsurfing hosts will also be fine with couples using their shared space too, so if you are travelling with your partner don't write off CS as a potential way to save money while you travel. 
5) Don't be too noisy
Straight from Captain Obvious himself and particularly important if you are in shared accommodation. If you think that your morning ritual of getting up at 6 am and blasting System of a Down's 'Chop Suey' from your portable speakers is going to sit well with your other houseguests or hosts then you are in for a rude shock here. This is why headphones were invented! If you come home late, which you probably will at some point, try to do so quietly and don't start microwaving mac and cheese no matter how strong the urge gets (I feel your pain on this). Inviting your new best friends from the karaoke bar doesn't usually end well either.
6) Give your host the benefit of the doubt before leaving a review
Travelling is not a perfect art form, shit happens. If shit does happen, it might have something to do with your hosts, but give them a chance first by contacting them if something isn't right. It might be a quick fix or maybe there's a reason for it. Leaving a negative review without contacting the hosts first is plain rude – give them a chance to correct it and be understanding if it's something out of their control. Hosts on Couchsurfing and Airbnb take their reviews very seriously, and so should you.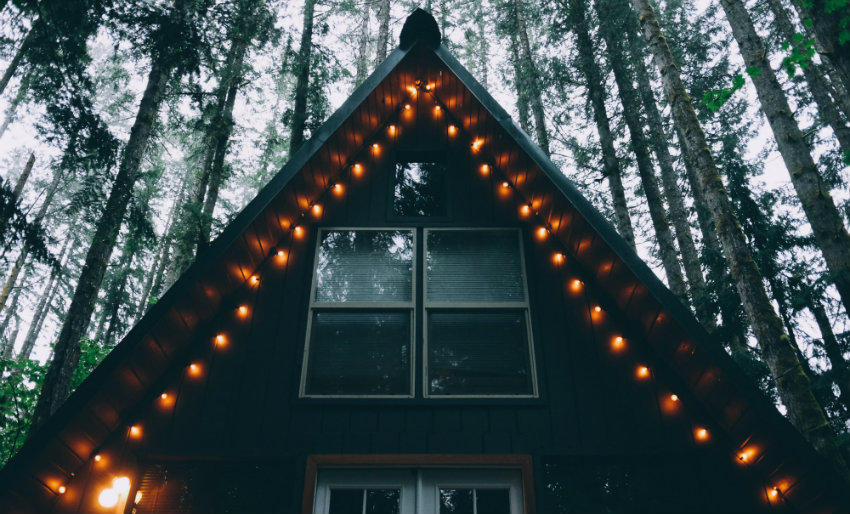 6 steps to being a fantastic Couchsurfing or Airbnb host
1) Communicate thoroughly before arrival
One of the most annoying things to experience is a host that agrees to let you stay then goes Castaway on your ass and doesn't reply to any messages. As a host, you have a duty to be communicative to your upcoming guests, particularly for Airbnb guests as they are paying you! I'm not saying you need to be online 24/7 but checking your email once daily or at least replying to a guest question within 24 to 48 hours is good manners.
2) Give good directions
Have you ever walked around a town aimlessly trying to find a hostel or hotel before? I definitely have. It sucks. Depending on your mode of arrival a good host will always offer assistance with clear directions. Some will even meet you at the local bus stop or go the extra mile and offer to pick you up from somewhere (some Airbnb hosts will offer airport pickup for free or extra charge too). As a host take some time to write out thorough and easy to follow directions to assist your future guests, they'll love you for it. This is especially true in places like Vietnam where alleyways and tiny streets require a certain amount of local knowledge to navigate.
3) Leave instructions for your home
Experienced hosts will know exactly what they need to inform guests about when they arrive. Think of it as an FAQ for your home. What will guests need to know? The wifi password, if they can help themselves to your Johnnie Walker Blue Label, how to use your 11 TV remote controls, how to open the front door so you don't think you're locked in a basement, where to leave the keys, etc. At the same time if you are treating this as 'house rules' don't be too militant with your tone, most of the time your guests are on holiday and want to relax a little.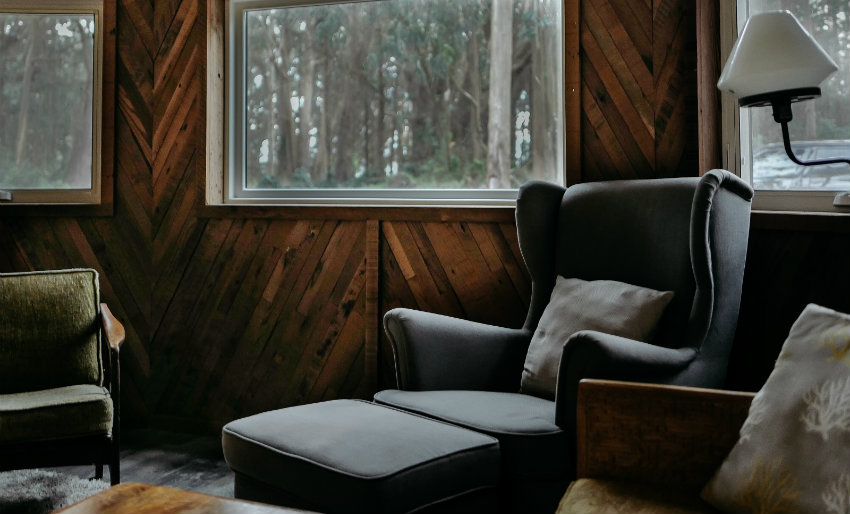 4) Give recommendations in your neighbourhood
Without a doubt some of the best information you can provide your guests is what to do in your local area. Guests want to know where to eat a 2 am kebab within stumbling distance, where to get their staple groceries (tinned spaghetti and toast right?), where to drink a decent latte and if there are any hidden gems that only a local would know about. Part of the reason people use Couchsurfing and Airbnb is to get a truly local experience, so give them a hand with recommendations.
5) Clean your place before guests arrive
There's really no excuse to not do this unless you have agreed to take a guest at extremely short notice. Just a simple tidy up is enough – don't go detailing the bathroom tiles with a toothbrush each time you have a visitor. If you're messy by nature that is fine but depending on what your photos look like on either website (yes, you should have photos) it shouldn't look totally different when your guests arrive. It's a nice feeling to know that your guests will appreciate the cleanliness and will have more respect for a clean home. If you've ever checked into a hotel room that still has the previous guest's pubic hair on the pillow you'll know it's not a great first impression.
6) Be flexible with arrival times
Depending on your situation with work and life you might have to be quite rigid with when you can let a guest into your place, however, sometimes a guest will arrive at an awkward time. If you can be flexible, great, if you can't, consider getting an outdoor key box with a code so that guests who arrive at inconvenient times can still let themselves in. Either that or arranging for a friend to meet your guests is also a good idea. The more you get used to hosting, the more your trust builds up, but I totally understand if you still want to meet each guest in person before handing over the keys to your home.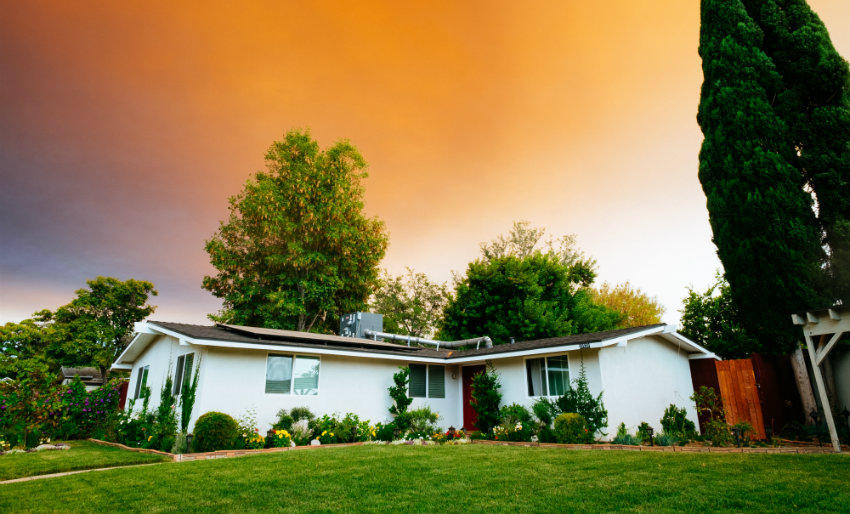 What does my experience in Bristol have to do with all of this?
Truthfully, it was what made me fall in love with the idea of Couchsurfing and Airbnb to begin with.
My hosts had left me a note with how everything worked in their home, HEAPS of recommendations in their area (including a phone number of another friend of theirs who offered to show me around the local markets if I wanted), a little map I could take around with me and directions to their favourite bar.
They had even gone out and bought me a loaf of bread, half a dozen eggs and some orange juice – knowing that I was arriving late and wouldn't make it to the shops before they closed.
Now I don't want you to expect every host to be this awesome, but it made me want to be a better guest and to thank them for putting their trust in me.
I noticed they had a near-empty bottle of Jose Cuervo tequila on their mantle so I bought them a replacement, wrote them a thank you note and cleaned the place like I was Mrs f*cking Doubtfire.
The coolest part of this whole experience was when I left their apartment to attend the Glastonbury Festival (the reason for my visit to Bristol in the first place) I got to meet them and hang out. They were both working at the festival and we hit it off like old pals.
There's a great sense of mutual gratitude between hosts and guests who have respect for each other. I learned a lot from that experience and have since found myself moving away from conventional accommodations like hotels and hostels.
Both services have also saved me a lot of hassle whilst working online as a freelancer. As most digital nomads will tell you, having a quiet space to work in which also has access to great coffee and Internet is crucial! 
If you haven't yet experienced Couchsurfing or Airbnb try them out! There are plenty of other alternatives too, see our budget travel guide on accommodation for more information and our detailed guide on housesitting.
If you are yet to sign up for Airbnb, you can get $50 AUD off your first stay by signing up using this link.
Have you used either of these great services before? Any horror stories or success stories?
Tell us about your Couchsurfing and Airbnb experiences in the comments below.